Passive Ventilation
If you want to save energy and reduce your building's carbon footprint, consider incorporating passive ventilation strategies or systems. You'll not only save on operating costs, but you can also improve the quality of the indoor climate for building occupants.
Read more about natural ventilation
What is Passive Ventilation?
Passive ventilation, also called natural ventilation, makes use of natural forces, such as wind and thermal buoyancy, to circulate air to and from an indoor space. These ventilation systems work to regulate the internal air temperature as well as bring fresh air in and send stale air out. This is largely achieved through the opening and closing of windows and vents which act as a source of air as well as an exhaust.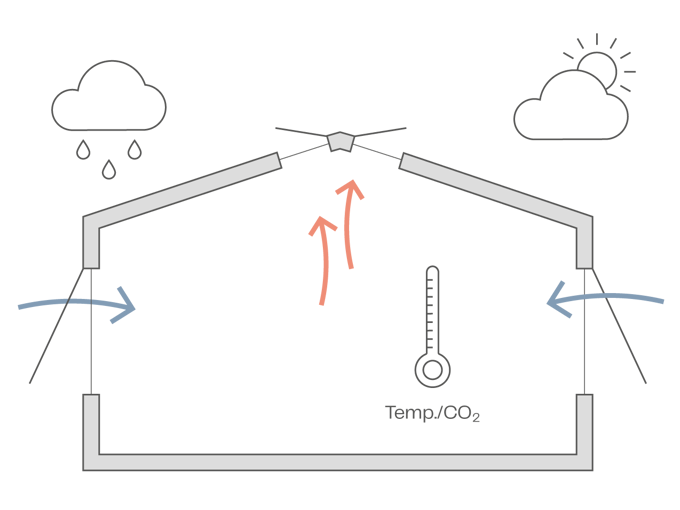 Control systems for natural and passive ventilation
How does Passive Ventilation work?
Passive ventilation works in a number of ways including
Wind-driven ventilation

Arising from different pressures created by winds around a building.

Buoyancy-driven ventilation

Created by forces resulting from the temperature difference between the interior and exterior of a building.

Night Cooling

A passive cooling method, driven by the natural driving forces of the wind and/or thermally (stack) generated pressures. The heat absorbed by a building's exposed thermal mass during the day is released to the indoor air at night, after which it is purged by night ventilation. Meanwhile, external fresh air cools down the thermal mass which then acts as a heat sink during the following day. The night purge involves automatically operable windows or louvres being opened for a pre-set period of time over night, allowing a natural air flow through the building.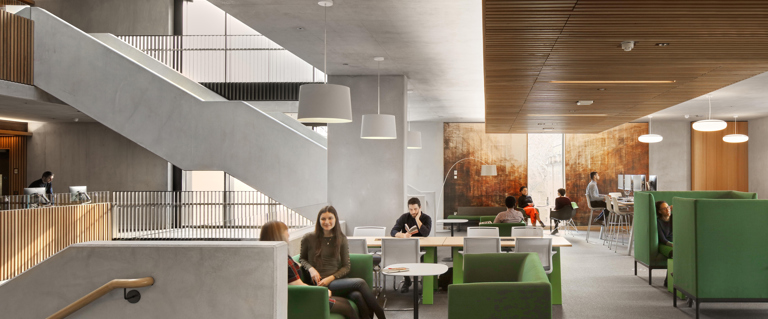 Why choose Passive Ventilation?
There are a number of benefits to passive ventilation, including
Reduced costs

As passive ventilation systems rely on natural forces, you'll save significantly on your building's energy consumption and therefore save significantly on your energy bills.

Low maintenance

Passive ventilation do not require costly maintenance, further reducing costs as well as saving you time and effort.

Cleaner air

Passive ventilation systems ensure that clean air is flowing throughout your building at all times. This will improve your air quality which, in turn, will improve the health of the occupants of the building and increase productivity and concentration levels.

Consistency

Passive ventilation ensures that each room is supplied with the right amount of both cool and warm air, keeping the temperature constant and at a pleasant level. This also removes the need to constantly adjust the system.

Reduced carbon emissions

By implementing a passive ventilation system in your building, you'll also be doing your bit for the environment.
Curious about how or if natural ventilation is possible in certain geographic locations?
Read our blog to learn key considerations when looking at how external climate affects the potential for natural ventilation.
Read here
What kind of buildings can utilize passive ventilation?
Almost all buildings can make use of passive ventilation including office buildings, schools, theatres, and hospitals.
From the very beginning, we have been on a mission to ensure excellent and safe indoor climates through passive ventilation for the benefit of people, the environment and productivity. 
We can also help you with your passive ventilation project.
Building your Passive Ventilation System
Passive ventilation is incredibly versatile. If you're operating in an established building, there are a number of things we can do to add a passive ventilation system to the systems you already have in place.
The new passive system will complement your existing system to ensure you still reap the rewards of utilising natural forces.
If you're building a new building from scratch, we can advise on the best options for a system with passive ventilation.
Contact
Get in touch