MECD - Manchester Engineering Campus Development
MECD is Manchester University's brand-new, state-of-the art Engineering Campus. MECD provides world-class sustainable research facilities, alongside flexible and innovative teaching and learning spaces and houses a community of 8,000 students, researchers, academics and services staff. It is a seven-year project and is one of the largest construction projects undertaken by any higher education institution in the UK at present
Visit this reference project
Solution
Location
Manchester, England
Sector
Education
Project Type
New build
Actuators can communicate to BMS with Motorlink®
WindowMaster Motorlink® technology was specified for the actuators and panels for the natural ventilation solution through Arup, who were the mechanical consultants for the project. Motorlink® is a communication technology which ensures seamless integration between the BMS and window automation system. It also provides the benefit of reduced cabling, precise position control and visualization of openings, as well as a quiet operation. To control the window automation and connect the actuators to the BMS, WindowMaster delivered 128 MotorController panels across four buildings with 2,000 actuators all together. The four buildings in the project include MEC Hall, Upper Brooke Street, York Street, and Oddfellows Hall.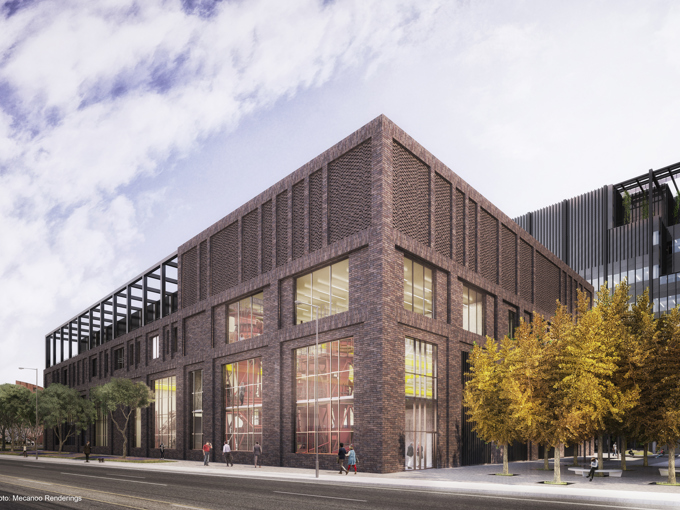 Intelligent control of windows: MotorLink®
MotorLink® is a communication technology that enables 2-way control and feedback between window actuators and the Building Management System via the MotorController. All WindowMaster control systems are MotorLink® capable with many of our actuators. Click below to learn more and see related products.
Read more A productive and low carbon learning environment
Natural ventilation is established in halls and classrooms to provide an optimized and comfortable indoor climate while lowering the building's overall energy consumption. The automatically controlled windows are placed at a higher level in the façade with 400 ventilation zones in total. In each ventilation zone, temperature and CO2 levels are measured. The BMS-system then controls the opening or closing of the windows based on this data and outdoor conditions to ensure a comfortable and healthy indoor climate. The solution also includes manual override switches throughout the building, making it easy for occupants to open or close the windows on demand. After 30 minutes, the system changes back to automatic control.