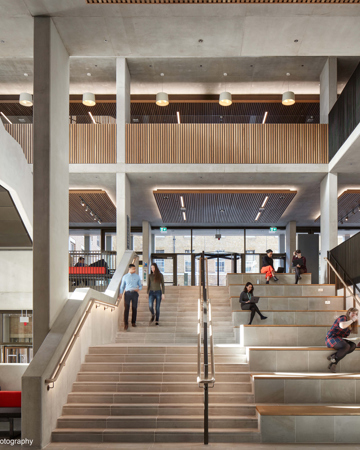 About Natural Ventilation and Mixed Mode Ventilation
Learn the basics of natural and mixed mode ventilation and how they can be automated and controlled intelligently. Do you have more questions about how natural and mixed mode ventilation work? Feel free to contact us!
Contact an Engineer
How to control natural ventilation intelligently
We sometimes hear that having manual or mechanically operable windows can pose a threat to the security and integrity of the building. If a building occupant leaves a window open, someone could enter the building illegally or rain could damage the interior. We also hear that natural ventilation contributes to uncomfortable draft in the wintertime. All these and other scenarios are possible. However, automating with intelligence can help prevent these unfortunate events. WindowMaster solutions employ features such as industry-tested parameters, sensors, and building schedulers to ensure that the building only opens when it makes sense.
Natural Ventilation Systems and Solutions
The basics of natural ventilation
Natural ventilation regulates the indoor climate and changes the air in the building through openings in the façade and/or roof. The result is lowered CO2 levels for a fresh indoor climate and a cool indoor temperature during the summer months. Natural ventilation achieves this through temperature and pressure differences between the inside and outside of the building induced by wind and air temperature. Often, natural ventilation is associated with the manual opening and closing of windows to freshen and cool the indoor environment. While this is true, it is also possible to automate roof and façade openings intelligently to make life easier for the building occupant and to maintain the security of the building.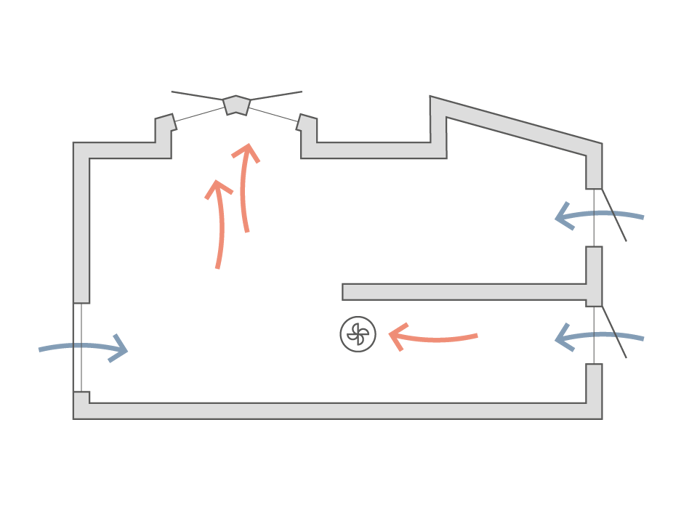 Why is automating natural ventilation a good idea?
Automation makes life easier for building facility managers and occupants by letting the BMS or control system manage the openings in the façade and roof. This means less hassle for maintaining the indoor air quality and temperature in the building. And since fresh air is proven to be key for wellness and productivity, automation has the double benefit of providing fresh air without distracting people from the task they have at hand. However, not all automation and control systems for window and roof openings in the industry offer the same functionality and benefits. With WindowMaster, our control systems are designed to address occupant comfort and indoor air quality while also offering straightforward installation and maintenance. We also design and consult for customized solutions for a range of non-residential building types such as schools, hospitals, commercial buildings, shopping centers, and museums. And though the opening and closing of the windows is automated, our systems also allow manual override and zoned control to allow occupants to cater to their own indoor comfort needs.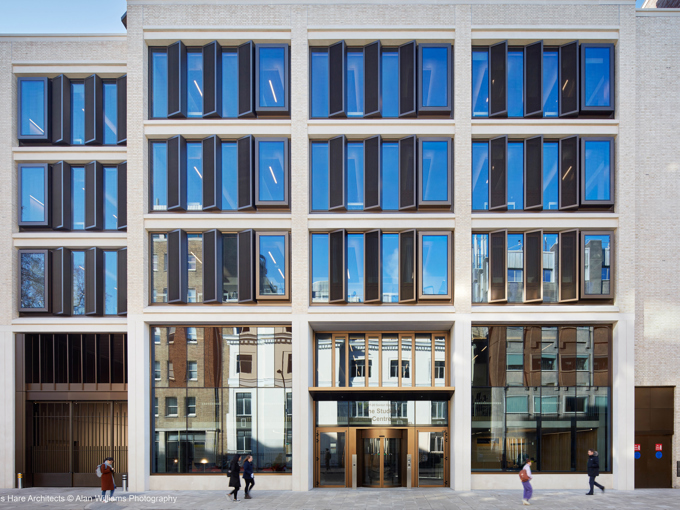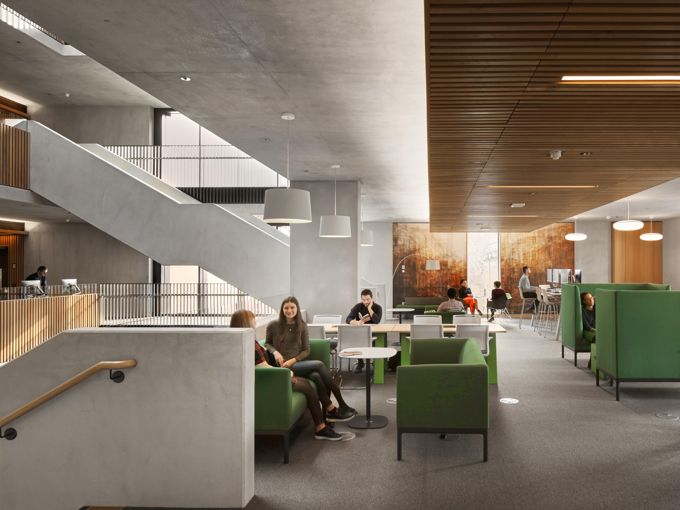 What the sensors monitor and how they work
WindowMaster typically uses indoor and outdoor sensors in combination with parameters established in the control system. The indoor sensors will monitor temperature, humidity, and CO2 levels for the room and/or building zones. Outdoor sensors or weather stations will record information on temperature, rain, and wind speed. Then based on the control parameters, the system will decide how much the windows should open, if at all.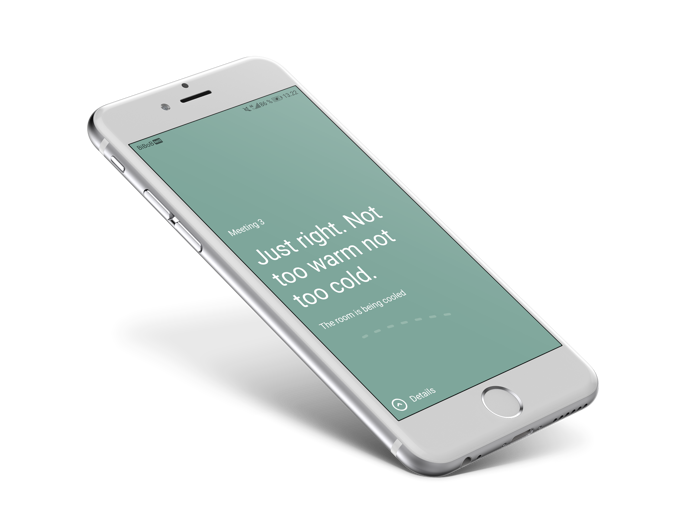 Reduced costs

As natural ventilation systems rely on natural forces, you'll save significantly on your building's energy consumption and therefore save significantly on your energy bills.

Low maintenance

Natural ventilation does not require costly maintenance, further reducing costs as well as saving you time and effort.

Improved air quality

Natural ventilation systems ensure that clean air is flowing throughout the building. This will improve your air quality which, in turn, will improve the health of the occupants of the building and increase productivity and concentration levels.

Consistency

Natural ventilation ensures that each room or zone is supplied with the right amount of both cool and warm air, keeping the temperature consistent and at a pleasant level. This also removes the need to constantly adjust the system.

Reduced carbon emissions

Lower energy consumption means reduced carbon emissions which is how natural ventilation contributes to the building's sustainability profile.
Natural ventilation is suitable for nearly all building types
UCL Student Centre at Gordon Street

Designed by alumnus, James Eades of Nicholas Hare Architects, the new Student Centre of the University College London is a flagship for sustainable development in the urban environment. This multi-purpose student center is spread over eight levels with a spectacular central atrium. The center boasts 1,000 new study spaces.

See reference

HouseZero, Harvard Center for Green Buildings and Cities

Built in 1924, this residential building is situated on Harvard University's campus. It has been renovated to inspire others by how older, existing structures can be altered to become ultra-efficient facilities with ambitious performance targets. The building houses research dealing with global climate change and sustainable building design strategies.

See reference
What is mixed mode ventilation?
Mixed mode ventilation or hybrid ventilation is a sustainable ventilation strategy that can improve the indoor air quality and effectively regulate the indoor temperature. This enhances occupant comfort and productivity. Mixed mode ventilation systems combine the benefits of fresh air ventilation with the added support of mechanical fans and systems to move and change air for a comfortable and healthy indoor climate.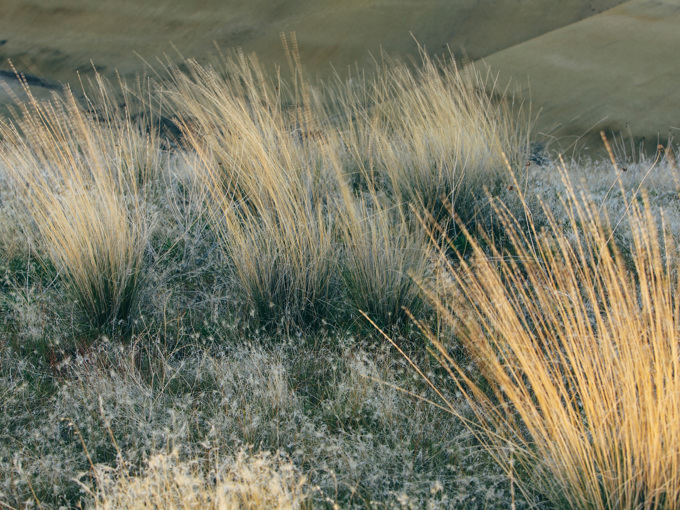 How do mixed mode ventilation systems work?
Mixed mode ventilation systems reduce energy consumption through the reduction of mechanical fan use and, in some cases, the cooling demands. By using key natural ventilation strategies to ventilate during the day or night (night cooling), mixed mode ventilation reduces the use of mechanical systems and possibly the size of the system. Like natural ventilation systems with WindowMaster, mixed mode ventilation systems utilize sensors to monitor indoor temperature, CO2 levels, and humidity, as well as outdoor conditions. Based on this data, the system will automatically either chose natural ventilation or mechanical ventilation depending on which system is the most optimal to use. The system will then switch back to the natural ventilation strategies when appropriate. For example, if the weather is too cold, too rainy, or too hot, the mixed mode ventilation system adjusts the building openings appropriately and communicates with the mechanical ventilation system to optimize the indoor environment. The system then takes a holistic approach to ensure occupant comfort and indoor climate health for a high-performance building.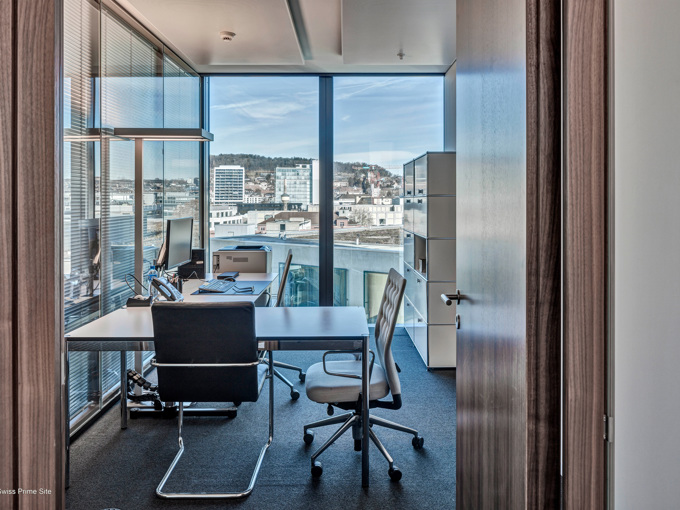 How does mixed mode ventilation work in the different seasons?
Summer time

Window actuators control building openings to let cool outdoor air into the building. This is sometimes achieved through night cooling. Depending on climate, the building openings may also open during the day to change the air or cool the building, depending on indoor temperature parameters. These strategies ensure sustainable building operation through a minimum use of energy.

Winter time

In some climates, a mixed mode ventilation strategy can work with a mechanical ventilation system to ventilate the building while recovering heat generated in the indoor environment. In this way, heat recovery can reduce heating demands while minimizing or eliminating the experience of draft.

Spring/Fall

WindowMaster mixed mode ventilation systems are intelligent indoor controls that monitor indoor and outdoor climate factors to deliver optimal indoor comfort. The climate can vary greatly during these seasons, so a combination of summer/winter strategy is often employed. The control system chooses between natural ventilation or mechanical ventilation, depending on what is most appropriate for both the indoor and outdoor conditions.
Contact
Get in touch