HouseZero, Harvard Center for Green Buildings and Cities
Built in 1924, this residential building is situated on Harvard University's campus. It has been renovated to inspire others by how older, existing structures can be altered to become ultra-efficient facilities with ambitious performance targets. The building houses research dealing with global climate change and sustainable building design strategies.
Visit this reference project
Solution
Natural ventilation , Solar Shading , Heating
Location
Cambridge, USA
Sector
Education
Project Type
Refurbishment
Controls & Technology
Products
Year
2018
Designed to interact with the seasons
HouseZero consists of the original structure and an extension of the existing building in the basement called "The Vault". The conventional heating and cooling systems that were previously in the house included a gas-powered boiler, hot water heater, steam-driven radiators, forced-air ventilation, and window-mounted air conditioning units. These were fully replaced with a new indoor climate paradigm which relies on the addition of thermal mass and radiant surfaces. The natural ventilation control system, NV Advance®, addresses the heating and cooling needs of both the original structure as well as The Vault. Rather than approaching the project as a hermetically controlled box, the envelope and materials of HouseZero are designed to interact with the seasons and the exterior environment in a more natural way. Much like a layered approach to clothing, the house is meant to adjust seasonally.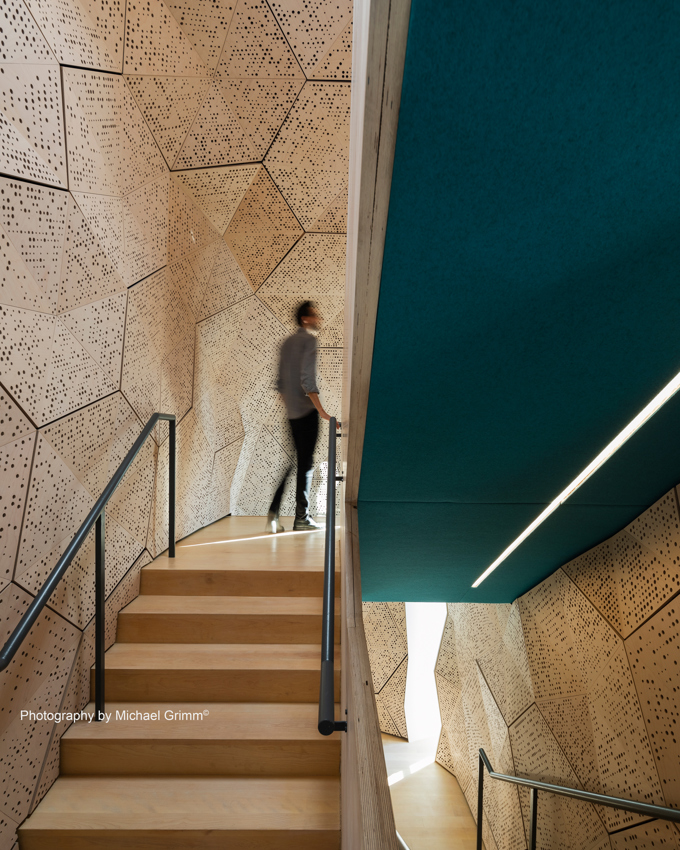 "Early in the process, we were challenged to achieve unparalleled levels of energy efficiency in the project. Automated natural ventilation allowed us to regulate the indoor climate through minimal energy consumption."

Tine Hegli
Senior Architect, Snøhetta
Fully operable low-E windows
All glazing systems in the house will be replaced with triple-glazed, low-E windows and skylights, which will be fully operable through the WindowMaster control system, NV Advance®. This control system will allow the building to fully monitor the temperature, humidity, and air quality through internal and external sensors. Manual overrides of the automated system are also incorporated.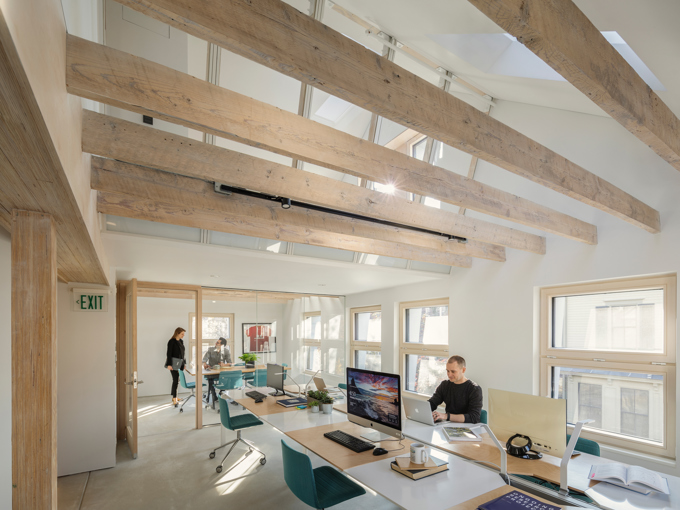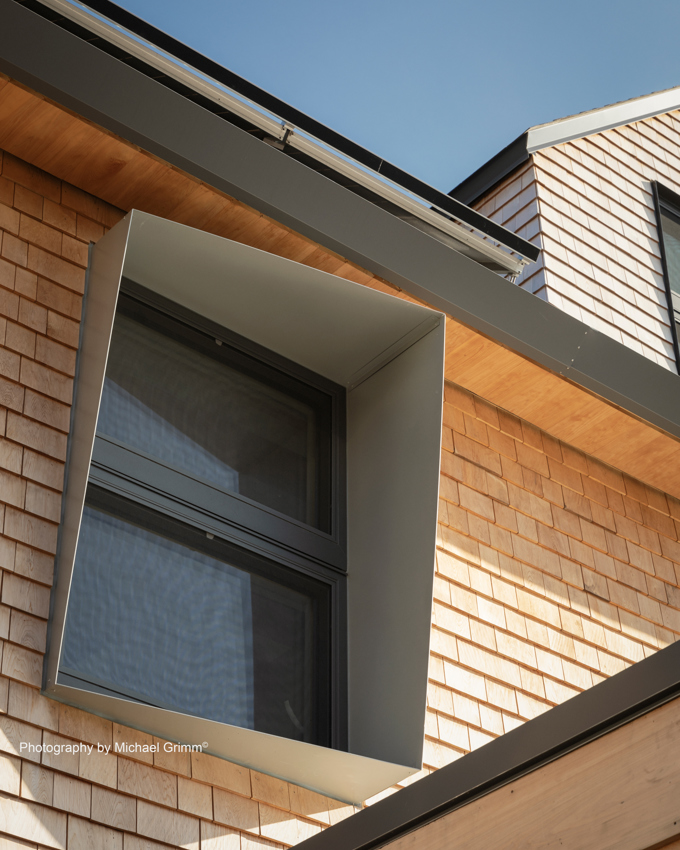 Zero-energy strategy with natural ventilation
The natural ventilation is attuned to seasonal and climatic variables through adaptive installations; some passive and some with algorithm-based control technologies, reducing energy consumption to practically nothing. Ventilation is controlled via WindowMaster actuated windows on all floors, while a passive solar chimney contributes to critical ventilation of The Vault and the event space in the basement. Operable skylights are added to the roof plane to allow for a robust ventilation of level 2 and 3 as well as the stairwell. Furthermore, windows will let air in at select times to manage the indoor air quality during the winter. In the summer, the higher-level windows will be utilized to keep the temperature in the building at the required level throughout the day. All openings are programmed for daily night purging to help stabilize indoor air quality throughout the seasons. NV Advance® also controls the sun screening in the building.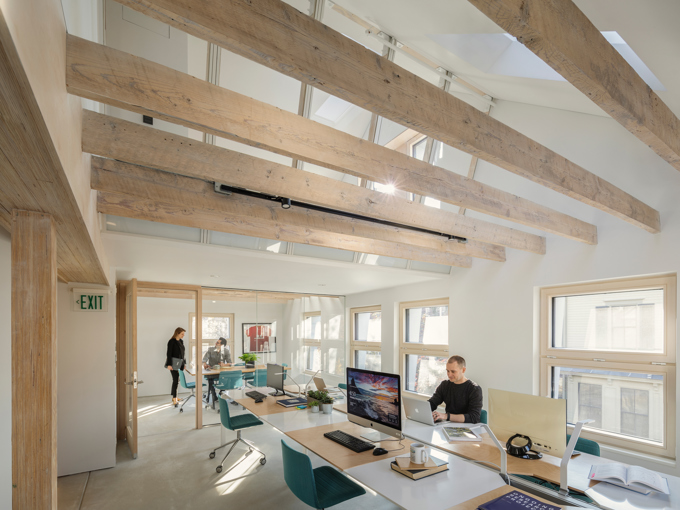 View this animation about the house technology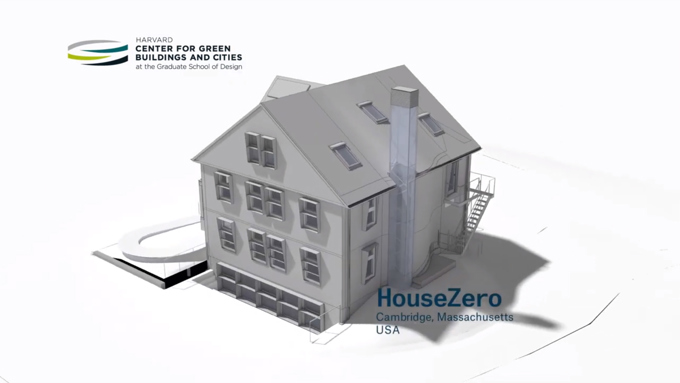 "Before now, this level of efficiency could only be achieved in new construction. We want to demonstrate what's possible, show how this can be replicated almost anywhere, and solve one of the world's biggest energy problems – inefficient existing buildings."
Ali Malkawi
Professor of Architectural Technology, Founding Director of the Harvard Center for Green Buildings and Cities, Creator of the HouseZero project
MECD - Manchester Engineering Campus Development

MECD is Manchester University's brand-new, state-of-the art Engineering Campus. It is a seven-year project and is one of the single largest construction projects undertaken by any higher education institution in the UK at present.

See more

UCL Student Centre at Gordon Street

Designed by alumnus James Eades of Nicholas Hare Architects, the new Student Centre of the University College London is a flagship for sustainable development in the urban environment. This multi-purpose student center is spread over eight levels with a spectacular central atrium. The center boasts 1,000 new study spaces.

Learn more