A scalable control system for natural ventilation
NV Embedded® is a cloud-based control system for natural ventilation and facade automation. Contact our specialists for an in-person or virtual demonstration of this system.
Get a system demo
NV Embedded® delivers
Integration to nearly all BMS

No specific fieldbus technology is required since the system can use BACnet, Modbus or KNX depending on the level of integration.

Scalability

Fits the needs of all building sizes and types, from small kindergartens to large shopping complexes and office buildings.

Dynamic facade control

Control and coordination of solar shading along with the window automation for optimized daylighting and fresh air ventilation.
NV Embedded®
Scalable control for buildings of all sizes Cloud-based solution that integrates with all building management systems
Technical information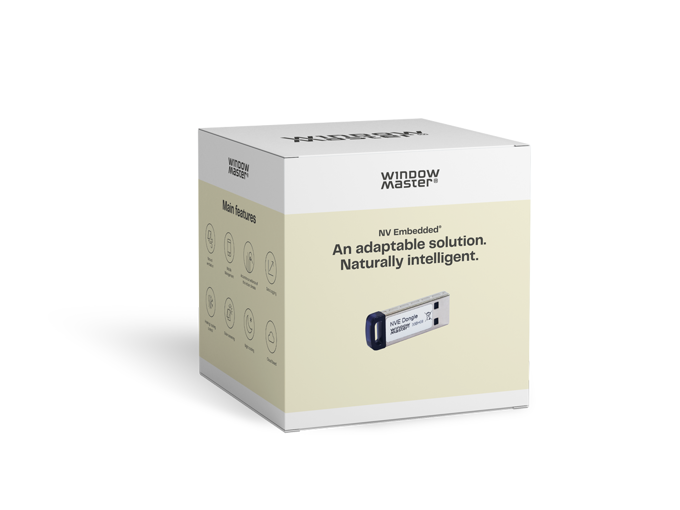 Mobile app empowers the end-user
NV Embedded® features an app that visualizes the indoor environmental quality for the end-user and enables remote control of window automation. Available for Apple or Android.
Learn more here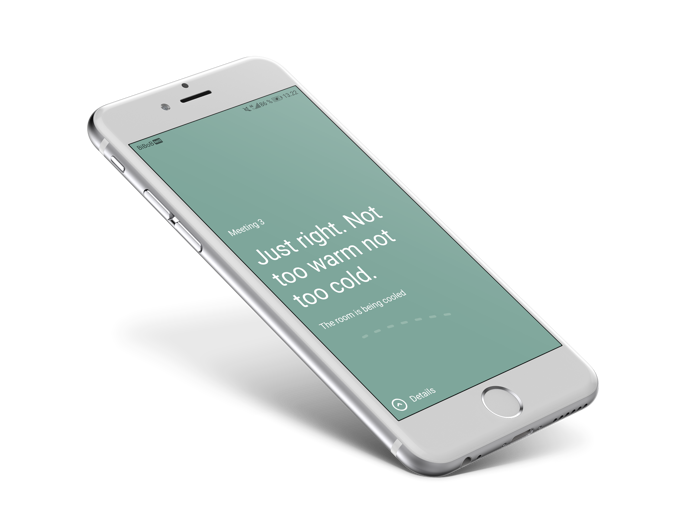 Get started: From design to aftercare
We can help you find the best control solution for your building project, as well as guide you throughout its implementation and aftercare.
1.  Early design and planning
Get an obligation-free assessment by our engineers and specialists
Receive suggestions for the ventilation design and a whole-building approach
Further design support available: dynamic simulations, CFD analysis, air change calculations
2.  Implementation and handover
System is installed and commissioned by WindowMaster or our certified partners
You'll receive operational and maintenance documentation plus end-user training 
Fast support with our telephone hotline 
3.  Recommended follow-up services
Service, maintenance and functional testing of hardware by WindowMaster or our certified partners
We provide software maintenance and updates
Remote service, updates, fault identification and backup 
System Example
There can be many different ways to configure a system for a building. Here are 2 possible scenarios.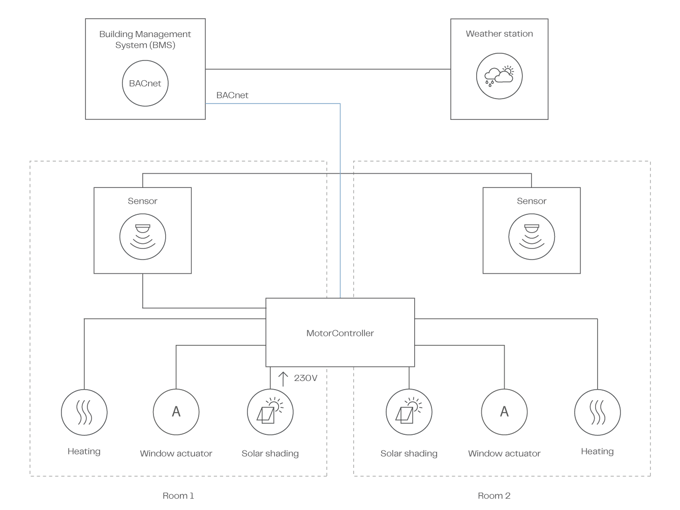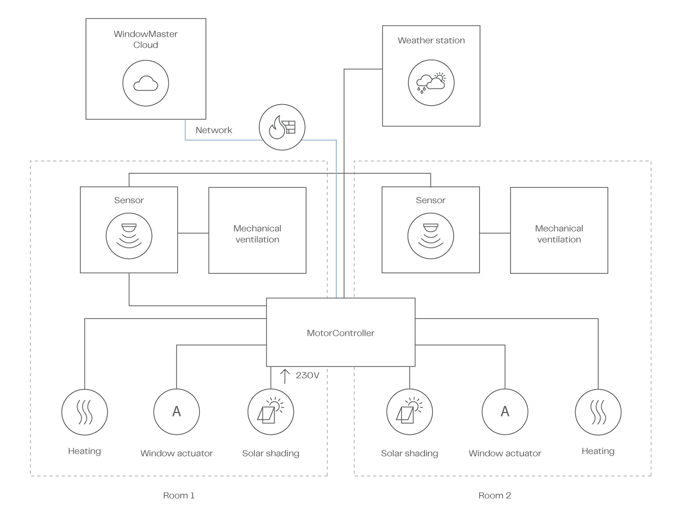 Download Brochure
Would you like to read more about NV Embedded®?
System set up and operation of NV Embedded®
NV Embedded® is an all-in-one window and facade automation solution
Key features of NV Embedded®
Data Logging

Access indoor climate data through the cloud or BMS to improve automation and performance.

Building Scheduler

This allows the system to account for the occupation, security, and time of day, ensuring that the windows only open when it makes sense.

Trickle Ventilation

Trickle ventilation is a supplement to pulse ventilation which allows for a more nuanced approach to air change that also reduces drafts.

Solar Shading

The built-in controller coordinates venetian blinds and awnings to maintain a cool, comfortable indoor climate.

Heating/Cooling Control

For buildings that need a holistic solution to the management of the indoor climate.

Integrated Smoke Ventilation

Many buildings are subject to statutory requirements for the opening of windows in the event of fire. NV Embedded® can incorporate smoke ventilation control with natural ventilation control, which means that the same equipment could be used for both functions in the case of a tested solution.
Intelligent control of windows: MotorLink®
MotorLink® is a communication technology that enables 2-way control and feedback between window actuators and the Building Management System via the MotorController. All WindowMaster control systems are MotorLink® capable with many of our actuators. Click below to learn more and see related products.
Read more