Bloomberg's European headquarters in central London sets high standards for large-scale sustainable office design. The large construction, spanning an entire building block, has a BREEAM Outstanding environmental rating, with a score of 98.5% – the highest design-stage score ever for a major office development. A hybrid natural ventilation solution is used in the northern building's atrium, meaning that the nine-storey building is expected to use 35% less energy than a typical office.
Visit a reference project
Solution
Location
London, England
Sector
Commercial Buildings
Controls & Technology
Year
2015
A building that can breathe
Outside air enters the floor plates through the vertical fins that line the building's façade. The fins incorporate acoustically treated vents that open and close to control airflow. From the floor plates, the air rises, and excess heat is exhausted out of the central atrium. The automated natural ventilation system is applied in mid-season periods with milder weather while in the summer and winter, when the façades are sealed, the office is mechanically ventilated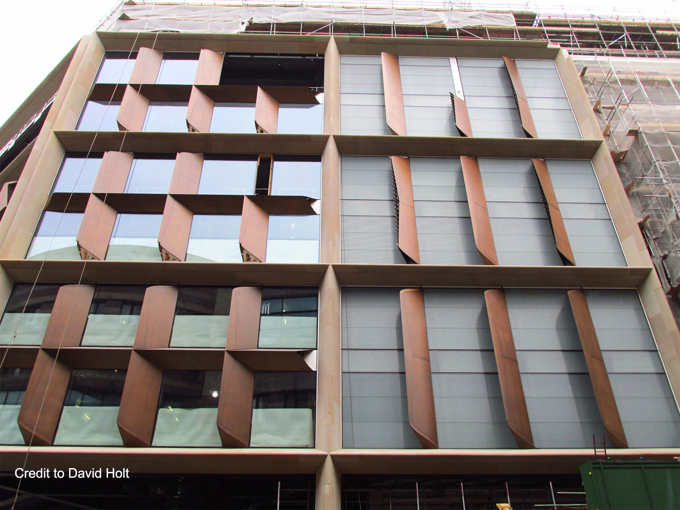 Window actuators that communicate with BMS
WindowMaster supplied over 800 actuators plus corresponding control panels to the Bloomberg European HQ.
The window automation technology in the building features MotorLink® which puts the window actuators in direct communication with the building management system. This WindowMaster patented technology provides feedback and control down to the % of the building openings, ensuring a comfortable, draught-free environment. 
Intelligent control of windows: MotorLink®
MotorLink® is a communication technology that enables 2-way control and feedback between window actuators and the Building Management System via the MotorController. All WindowMaster control systems are MotorLink® capable with many of our actuators. Click below to learn more and see related products.
Read more