When planning for a new school outside of Glasgow, South Lanarkshire Council decided to incorporate natural ventilation into their indoor climate management strategy. To do this, they chose to automate the facade windows of their new school project with WindowMaster patented technology, MotorLink®.
Visit a reference project
Controls & Technology
Products
Year
2017
Natural ventilation and SHEV in one solution
As part of the school's fire safety strategy, they chose the WindowMaster FlexiSmoke™ solution to vent heat and smoke through the windows in case of an emergency. The system also manages the comfort ventilation in the building, providing fresh air and low-energy cooling.
There are multiple areas throughout the school that benefit from natural ventilation: the library, gymnasium, corridors, and stairwell areas. The goal was to maximize natural cooling in the building while minimizing the requirement for expensive mechanical cooling.
Natural ventilation strategies in the school
The design of the gynasium features cross ventilation to enhance the exchange of air through the high-level facade windows. Single-sided ventilation is used in the other naturally ventilated areas.
Read about the strategies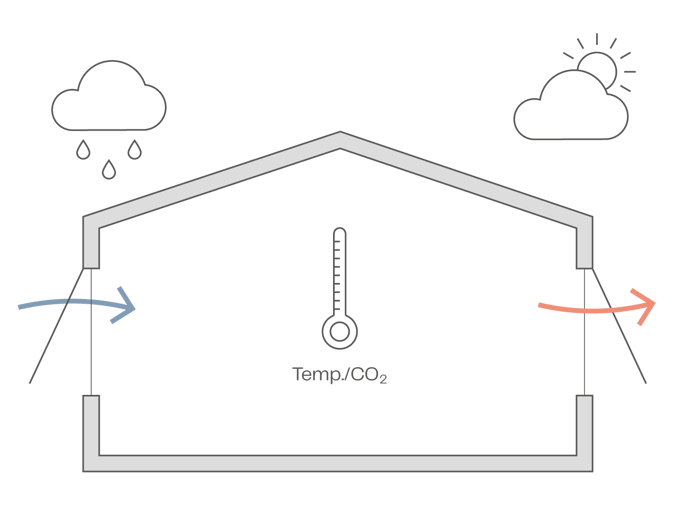 Intelligent window automation
In order to minimize drafts and enhance security, the school benefits from a unique communication technology in the motorcontrollers and window actuators. This technology, Motorlink®, ensures accurate control and feedback on the opening and closing of the actuated windows. The same technology enables 2-way communication between the window automation and the building management solution (BMS). 
Intelligent control of windows: MotorLink®
MotorLink® is a communication technology that enables 2-way control and feedback between window actuators and the Building Management System via the MotorController. All WindowMaster control systems are MotorLink® capable with many of our actuators. Click below to learn more and see related products.
Read more