Wexford County Council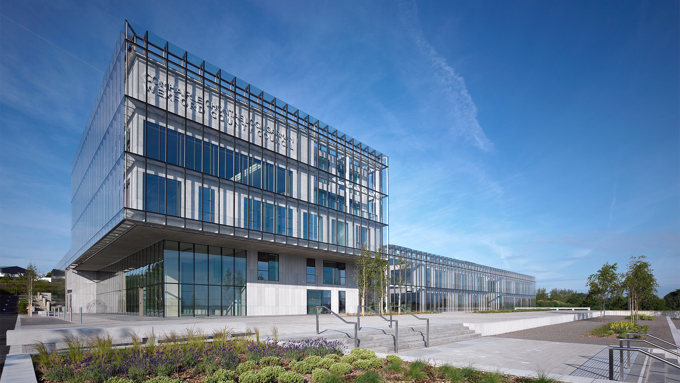 RIBA National Awards winner in 2012, the councils building sits on a sloping site on the outer fringes of Wexford town, in South East Ireland, with fine views to the River Slaney Estuary and the Blackstairs Mountains. It brings together the services and departments of Wexford County Council that, until now, have been housed separately within the center of the town.
Visit a reference project
Controls & Technology
Year
2011
Double skin facade
A glazed skin wraps the whole building, providing shelter from the wind so that windows opening into it admit tempered air. This approach helps to regulate the temperature all year round. Together, these strategies help to drive a natural ventilation scheme that is very carefully considered in what is ultimately a relatively deep plan building.
The structure is laid out as a series of six discrete blocks; each block houses key services and individual departments. The blocks are gathered around a large central space, a 'civic forum', which gives access to all of the council facilities.
The glass façade is treated uniformly with structurally bonded low iron glass on anodized aluminum mullions to create a sheer envelope that gives the building a single, coherent identity and scale appropriate to its civic status.
Intelligent control of natural ventilation
The Wexford County Council building is using a natural ventilation control system, designed and installed by WindowMaster, to maintain a comfortable internal working environment. The system consists of over 800 window actuators controlled in 102 individual zones with combined CO2 and temperature sensors. A weather station mounted outside the building monitors external conditions, including wind direction and speed, temperature and rain fall. Changes in wind pressure on the facades are also modelled. These parameters are programmed into the computer control system where they are analyzed along with readings taken from the weather station and sensors fitted internally. Windows around the building are then precisely controlled and positioned to keep air quality within rooms fresh and the temperature constant.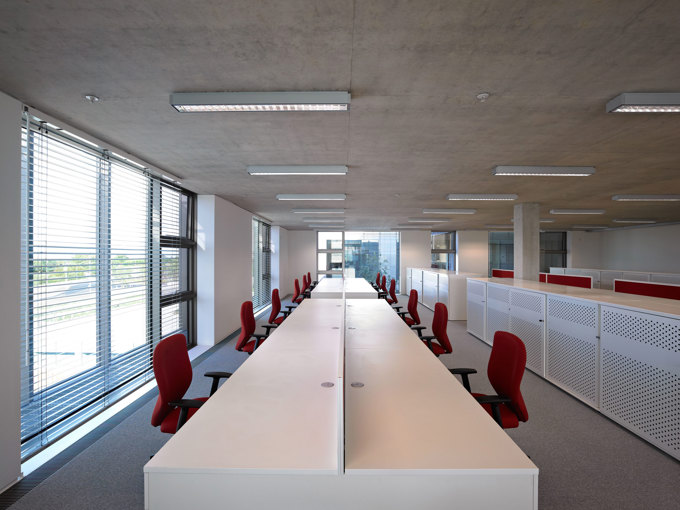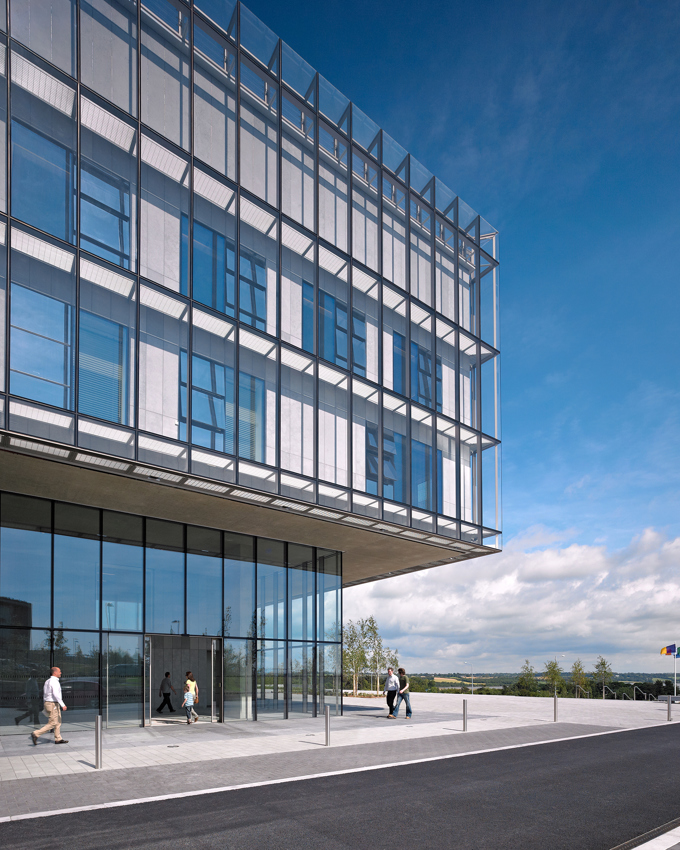 Temperatures in the building
The figure on the right illustrates the temperatures in five selected zones during a summer week. The grey line indicates the outdoor temperature, and the purple line is the temperature inside the double skin façade (DSF). All of the zones utilize natural ventilation at all times as the graph demonstrates that the temperatures are stable throughout the period.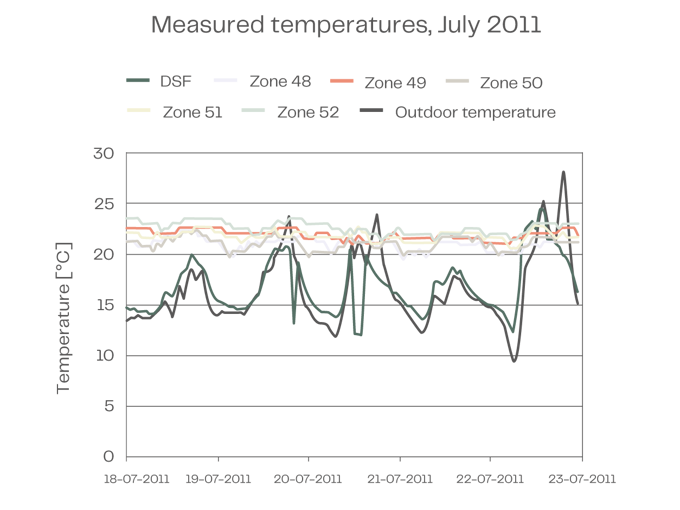 CO2 levels
The figure on the left shows the number of hours above 1500ppm and 2000ppm for the five selected zones during the occupied hours for one year. All zones in the building are performing exceptionally well, with very few hours above 1500ppm and almost non above 2000ppm. Zone 50 was the worst performing zone and it only had 32 hours above 1500ppm and only 4 hours above 2000ppm.