In the beginning of 2022 this new modern office building, designed in line with the principles of BREEAM, was ready for approximately 1000 staff members. Some of the initiatives towards a sustainable approach are natural ventilation and natural cooling wherever possible, and lights that turn off when unoccupied and dim when there's enough natural light.
Visit a reference project
Solution
Location
Durham, England
Sector
Commercial Buildings
Controls & Technology
Products
Year
2022
Built in line with BREEAM
Lareine Engineering, Bennett Architectural Aluminum Solutions and Kier Construction are some of the companies behind the project and the goal was a smaller, more affordable headquarter built in line with BREEAM "Very Good" rating. In the open plan offices, breakout areas and atrium, hence most part of the building, you find intelligent controlled windows used for daily natural ventilation and day and nighttime cooling. All the areas also contain mechanical ventilation making the ventilation concept an energy efficient mixed-mode solution.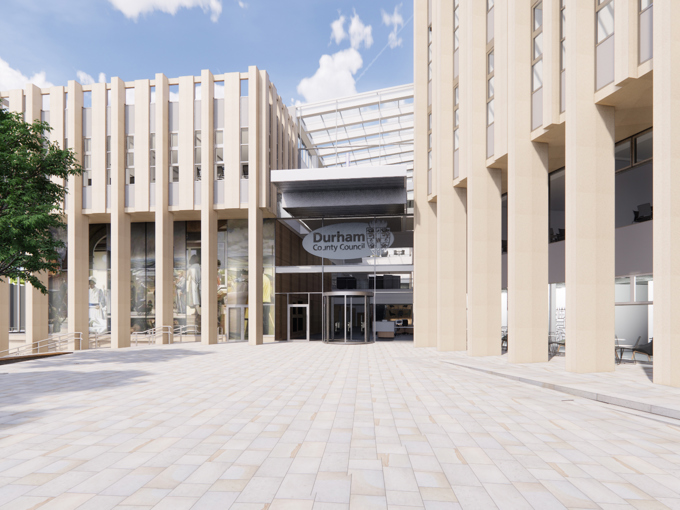 Natural ventilation as much as possible
The new office building is spread over four levels and includes functions such as café, meeting rooms, office areas and common areas for socializing. For this sustainable building, WindowMaster has supplied and commissioned a NV Advance® natural ventilation system which will be used for indoor climate control when the building management system has deemed natural ventilation suitable. The building is divided into 46 climate zones and the natural ventilation principles are a mixture of single-sided ventilation, cross ventilation and stack ventilation depending on the building geometry. However, most areas benefit from effective stack ventilation through automatically controlled façade windows as inlet and windows placed in the top of the central, open atrium as outlet. The building maximizes the use of natural ventilation as far as possible to reduce energy consumption.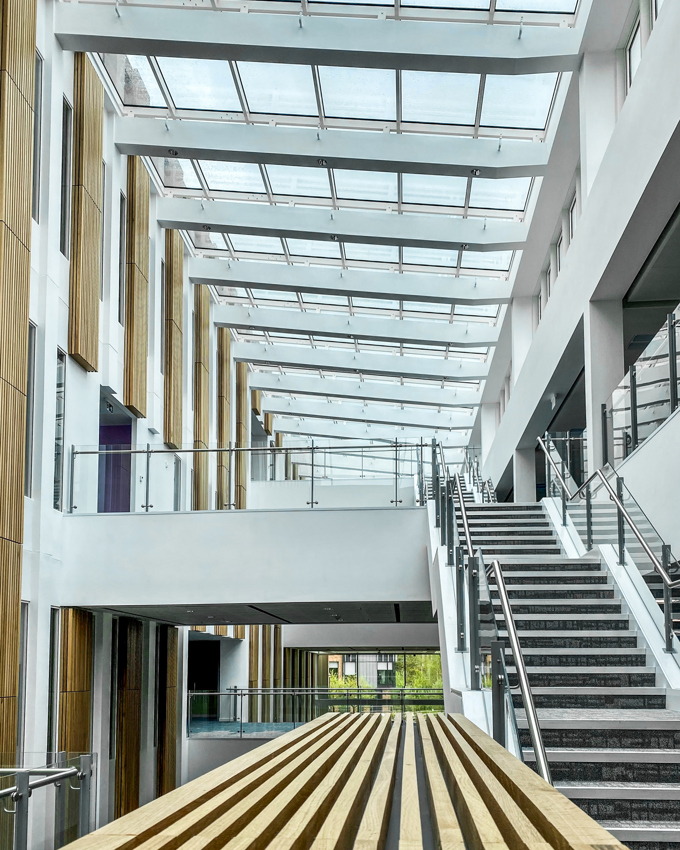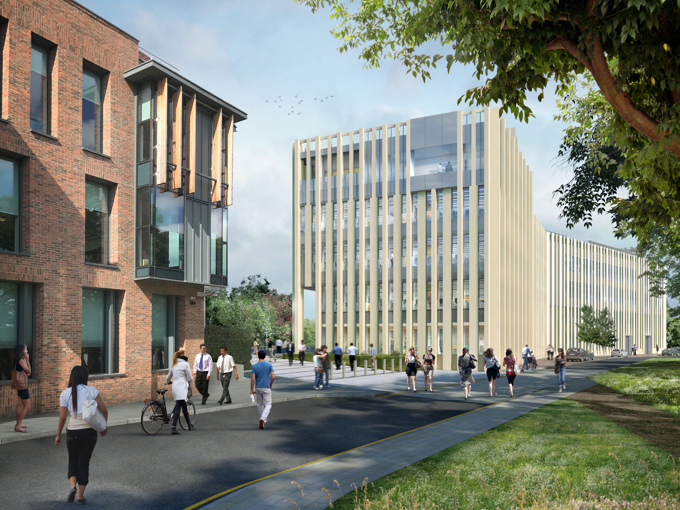 Intelligent window openings
WindowMaster has delivered approximately 420 window actuators with MotorLink® technology for this project to secure passive ventilation. WindowMaster's products are fully integrated into the building management system, which also supplies the outdoor weather and room data (indoor temperature and CO2 levels) to WindowMaster NV Advance® system. This data is used for continuously intelligent control of the windows. In all areas, except for the top of the atrium, you find upper and lower automatically controlled facade windows allowing the air to be provided both at the upper part of the room and at a lower level. The windows at low level are perfect for warm summer days where a fresh breeze just next to the office workers will have a nice cooling effect.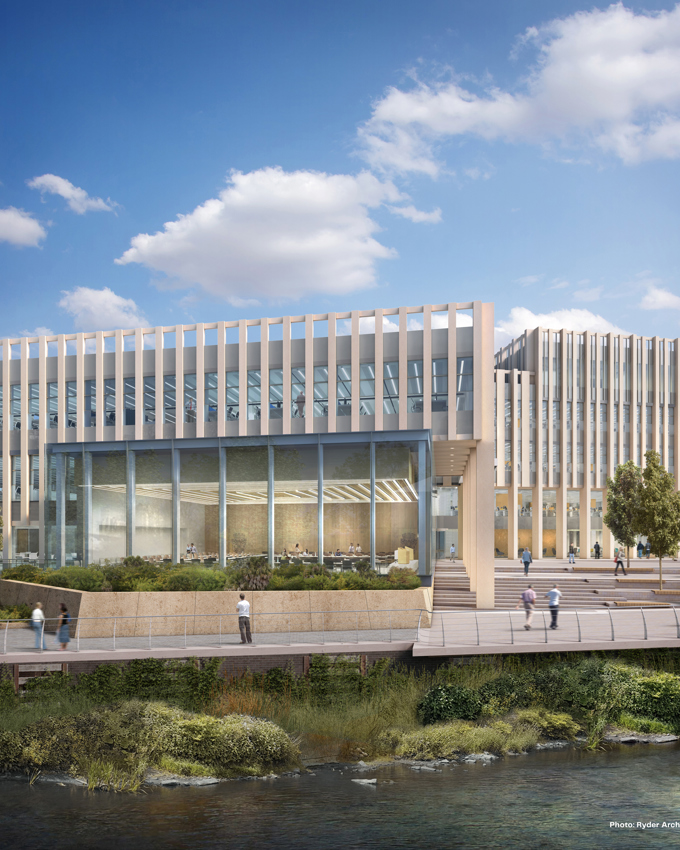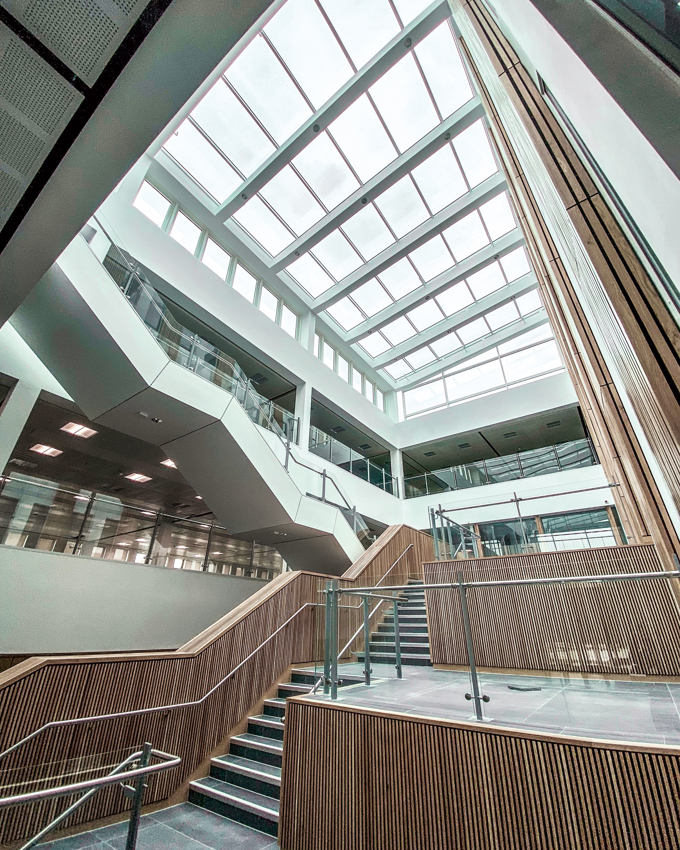 Intelligent control of windows: MotorLink®
MotorLink® is a communication technology that enables 2-way control and feedback between window actuators and the Building Management System via the MotorController. All WindowMaster control systems are MotorLink® capable with many of our actuators. Click below to learn more and see related products.
Read more