The Frederiksberg District Court
In connection with the construction of an annex to the listed courthouse from 1921 in Frederiksberg, the builder focused on sustainability, esthetics, and a number of energy saving elements such as natural ventilation, reduced heat consumption, and a good indoor climate.
Visit a reference project
Controls & Technology
Products
Year
2012
Sustainable architecture based on natural ventilation
In 2012, an annex was added to the original courthouse from 1921, and in addition to winning the local municipality architectural award, Frederiksberg Municipality Architecture Prize, it also won the RIBA award (The Royal Institute of British Architects). The building was designed by the 3xn architectural firm and in connection with the design phase, focus was on two things in particular: ambitious sustainability and respect for the nearby court building from 1921. The compact shape of the building, the sound daylight utilization, and the natural ventilation combined with thermoactive surfaces secure significant energy savings.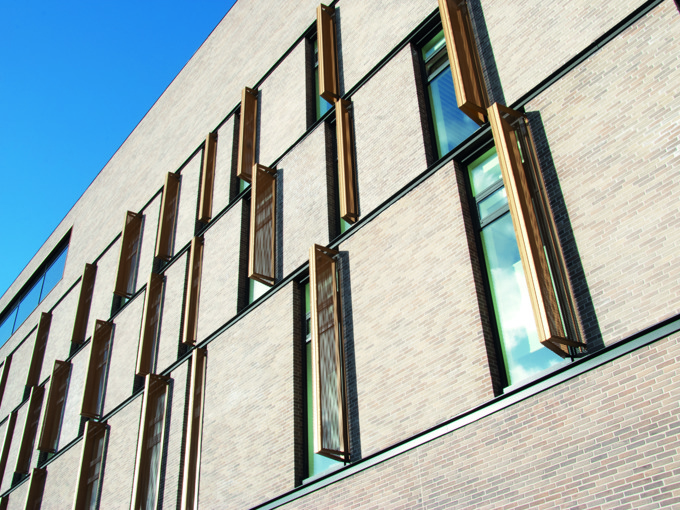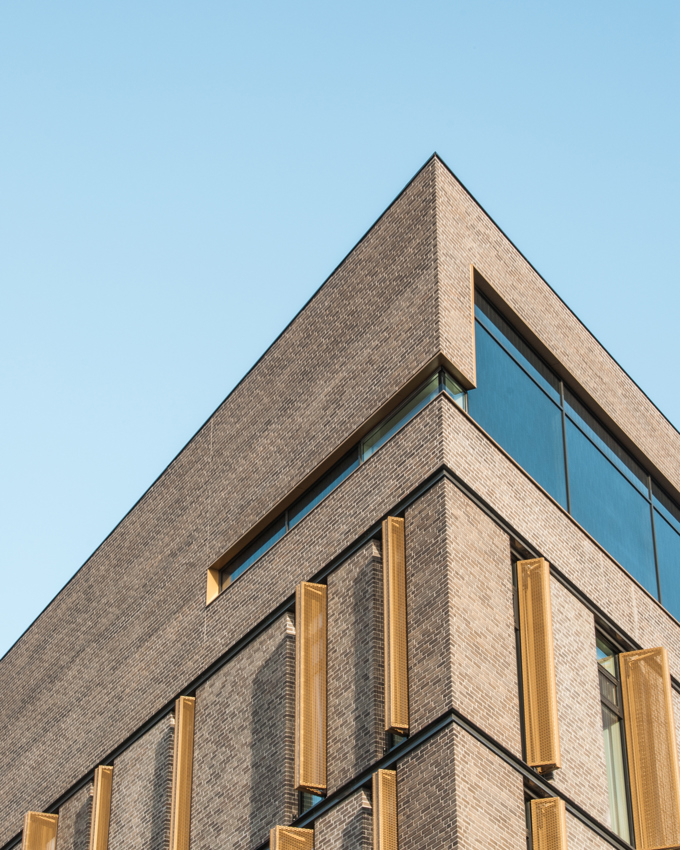 "The natural ventilation works well after a running-in period. It is possible to control the air temperature and our employees are generally happy although some find the night cooling too intense."
Jesper Christiansen
Head of Administration, the Frederiksberg District Court
The right to fresh air
The new annex which includes court rooms, common rooms, and offices is divided into 63 zones with natural ventilation. Most offices have outer wall openings that operate in sync with the inner flaps. These are typically located over doors and guide the air into the atrium. Thus, the large atrium of the building is used for forced draft ventilation. The natural ventilation occurs by means of automatically controlled outer wall windows, internal windows / flaps, and vertical skylights. The offices have high narrow window sections, which is characteristic of Frederiksberg, and these may be screened off by means of golden expanded metal movable shutters. The narrow sections are divided and have a vent window at the top with a window height of 600mm which is used for natural ventilation.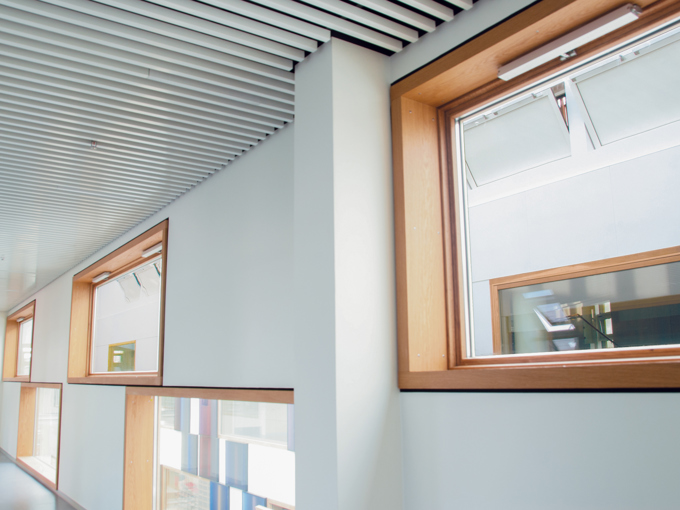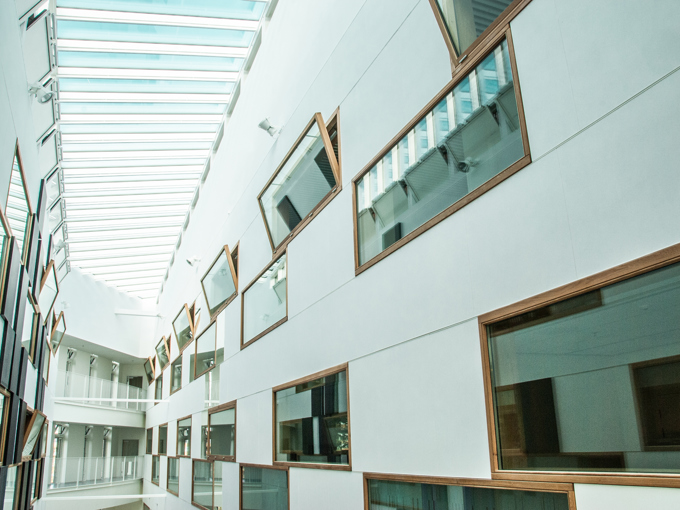 Contact
Get in touch