Confederation of Danish Industry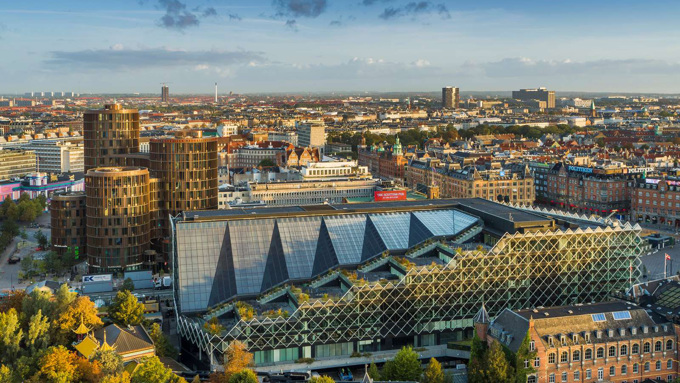 With colorful lights in the glazed double facade, the Confederation of Danish Industry has become an architectural landmark in the heart of Copenhagen. The building has been headquarters to the organization since 1972, and in 2013, the building reopened after a thorough renovation. The renovation gave the building a more modern architectural expression, along with sustainable and smart upgrades. Among these upgrades is automated natural ventilation from WindowMaster with intelligently controlled openings in the roof and façade.
Solution
Location
Copenhagen, Denmark
Sector
Commercial Buildings
Controls & Technology
Products
Year
2013
A double skin facade building in the city center
The building is located at one of the country's busiest intersections near the Copenhagen Town Hall. As a result, the design decision landed on a glazed double façade which serves to screen the inner building from traffic and other outside noise. The building further features an entry space that is not directly open to the reception area in the atrium. This provides an additional buffer for the inner building and its occupants from external noise. This pre-entry space is also naturally ventilated. The double facade is also used for intelligent natural ventilation with openings at the top and bottom. The openings are controlled based on temperature measurements in several places in the façade, as well as measurements from a weather station on the roof so that the indoor climate is pleasant all year round.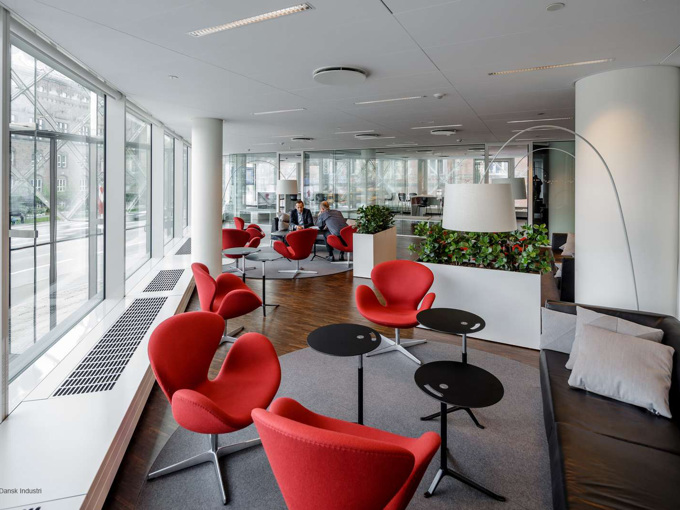 Large central atrium
The building's foyer and the large central atrium are open and connected. Both are also ventilated by natural ventilation. Air intake for the building is primarily via the foyer and is then vented via openings at the top of the atrium. This creates a natural and fresh flow of air due to buoyancy ventilation. Choosing intelligent natural ventilation has not only given visitors and employees a fresher indoor climate, but also a low-energy ventilation solution. Because mechanical ventilation has not been used, it allowed the architects to have full use of the ceiling space. The result are impressively high ceilings that make the building feel open, providing the work and meeting spaces with a feeling of connectivity.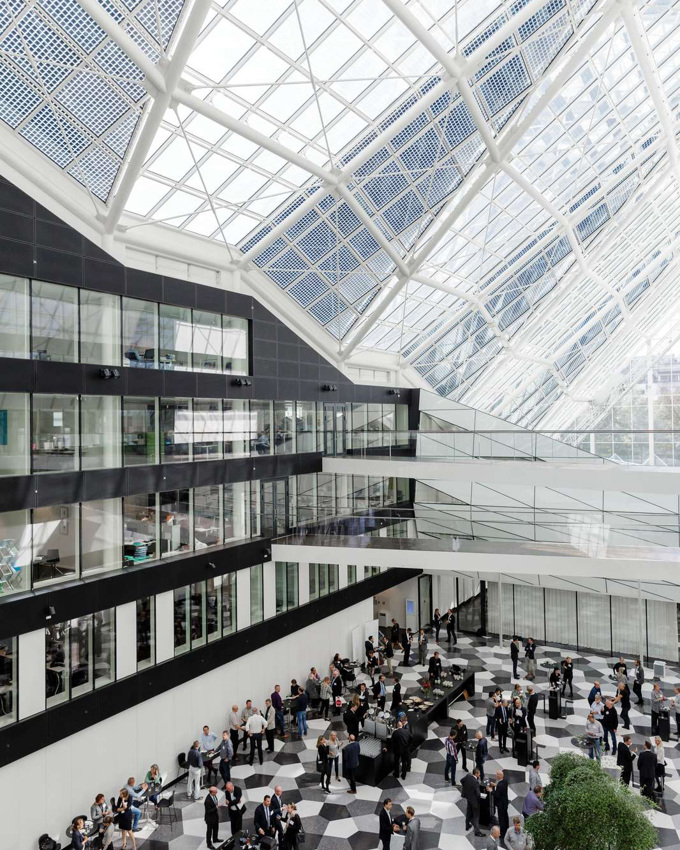 Energy savings
The renovated design broke from the heavy and closed 70s façade of the original structure, instead choosing diamond-shaped glass plates for the outer facade. These, combined with new windows, enhance the organization's visual connection to Copenhagen's commercial and tourist sector, while providing it with energy savings. Additional energy saving benefits of the double façade include protecting the inner insulating façade from wind to prevent heat loss. In the warm months, the vents in the outer façade vent heat naturally. The WindowMaster control system manages the automation of the openings in communication with the building's Siemens BMS.