Notech™ solution wins Danish Design Award 2021 in the category Better Learning
Notech™ by Volfdesign, Technological Institute & WindowMaster International A/S wins the Danish Design Award 2021 in the category Better Learning. Notech™ is a newly developed ventilations solution based on natural ventilation which can be adapted to different building types.
Winner of Danish Design Award 2021
At the end of November, the Notech™ solution won the Danish Design Award 2021 in the Better Learning category. On December 9, the award was officially presented, and WindowMaster celebrated the good results.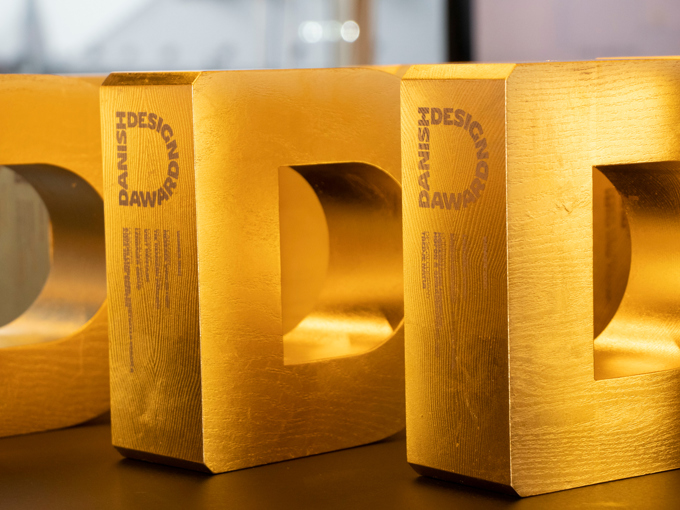 "At WindowMaster, we believe that well-founded research can bring new and better methods to solve the problems of our time. There is no doubt that the effect of ventilation on learning and climate are two of the areas we ourselves have a strong focus on. Therefore, it was also obvious for us to be a part of and actively involved in this project. The fact that the results speak so positively for natural ventilation also means that we are working even harder in the future to spread our systems for the benefit of the indoor climate and the environment. Here you have a great proof of the concept and solution"

Erik Boyter
CEO of WindowMaster
Danish Design Award and statement from the jury
Danish Design Award is the major annual Danish design event celebrating the best design solutions and highlighting the many ways in which design can make a difference for our society. It's within the category Better Learning that Notech™ won, and the jury says:
"The built-in ventilation system is very interesting. Notech™ has developed a holistic and natural ventilation principle that can absorb both moisture and odors in a sustainable way using natural resources and materials. Children learn, eat and play in their classrooms, so the smell can be quite harsh. This system supports learning by improving natural ventilation. In addition, it is worth highlighting that this system can be used for new buildings as well as for renovation of buildings, so that the existing building architecture can be preserved."

Architectural indoor climate solution
Notech™ is a new developed ventilations system based on natural ventilation which can be used as a façade element. Notech™ is a holistic indoor environmental solution developed based upon the health-related effect of fresh air. The system is able to utilizes natural ventilation as passive cooling during the summer and solar passive heat during the winter. Notech™ combines several elements in order to create a better learning climate in e.g. schools. At the same time, the solution reduces costs for energy consumption, construction and maintenance.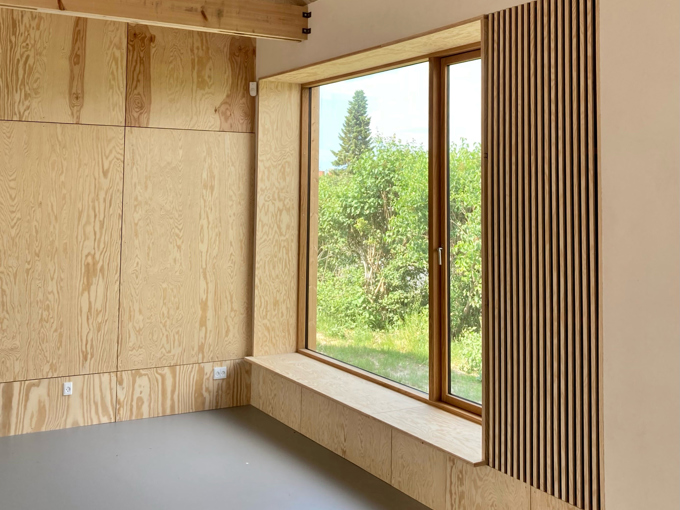 Notech™ is a robust, facade-based architectural solution with the following features
Natural ventilation

Notech™ is based on an intelligent demand-controlled natural ventilation system which automatically provides an optimal balance between fresh air and comfort temperatures into the room. Notech™ can be adapted to different building types and incorporate using different strategies hence the design can vary according to the actual need. Overall idea is that you have an element which can be built in the outer wall or be added as an extension on the outer façade. This element consists of an outer and inner façade element, a controlled opening for natural ventilation and an eelgrass filter. The outer and inner façade element as well as the actual opening can differ depending on the design.

Natural materials

The Notech™ system introduces a vernacular material, eelgrass (Zostera Marina), combined with new technology and demand-controlled natural ventilation. The Notech™ filter is made out of eelgrass, a soft material with a huge surface, absorbing sound, especially in the treble range, reducing outside noise which normally poses a challenge for the learning environments using natural ventilation systems. In Notech™ the eelgrass also serves several other functions as: filtering the outdoor air, purifying, cooling, and stabilizing the air. Eelgrass is Gold-certified in Cradle to Cradle and has a natural salt content providing a fire-retardant effect approved for building constructions.

Acoustic and security

The eelgrass can help to reduce external noise entering the façade opening, hence improving acoustics. In this way the opening can provide fresh air to the room even at noisy sites without compromising the acoustics performance. Secondly, another aspect is that the openings can be fully opened during night time without compromising the security and people to enter the building.
From research project to a solution
How it started. The project started as a research project financially supported by ELFORSK, the research and development fund of the Danish Energy Association, under the project (350-048) "Energy-efficient renovation of schools - a holistic planning of natural light, natural ventilation and natural materials". This project started in 2018 and was finalized in 2020.
Download the report (Danish)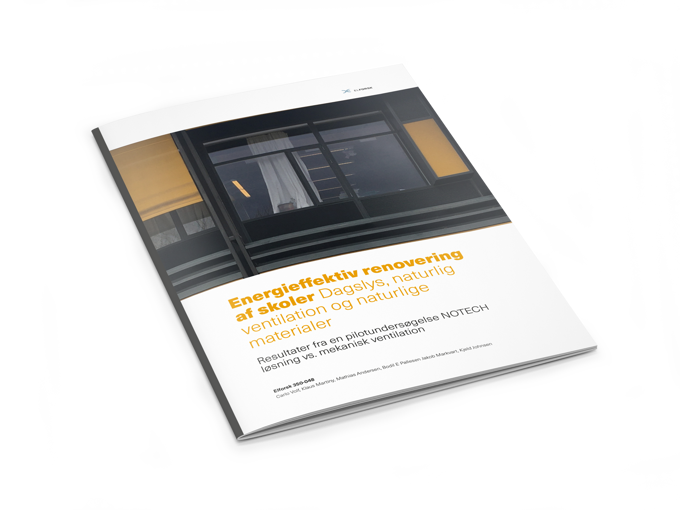 "To confront our industry's carbon emissions throughout the value chain, we will continue challenging our design approach and construction methods. Feldballe School will generate immense carbon saving from straw-based construction, with comparable built projects using EcoCocon's panels sequestering more carbon than is emitted throughout the entire building process."
Henning Larsen
After this the Notech™ solution has been implemented in various projects and the solution was adopted to the actual buildings. One of these projects was Feldballe school (building in Denmark) which was design by the Danish architect Henning Larsen. One of the goals and questions to be addressed was "Can we build a building that sequesters more carbon that it takes to construct?".
It was within this framework and philosophy that the Notech™ solution was selected.  
Read more and see the prefabricated straw panels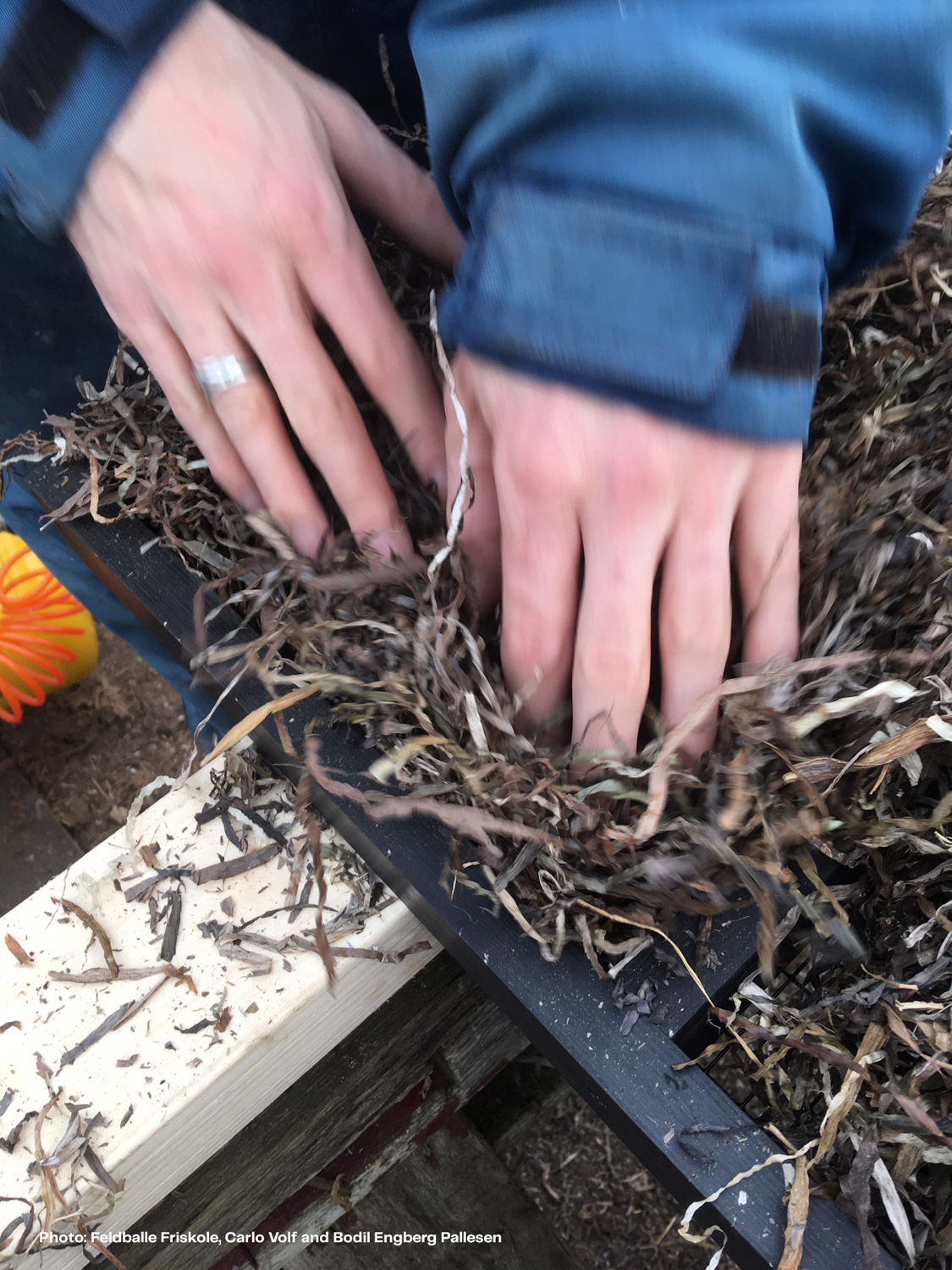 Contact a Specialist
Do you want to know more?
Feel free to contact our experts if you want to know more about the Notech™ project and WindowMaster's involvement.
Join thousands of other industry professionals on our newsletter list!
Keep up to date with the latest product launches, technology, and new cases within natural & smoke ventilation. Don't miss out!
Sign me up!