WWS 100
NV Embedded® Sensor
Indoor room sensor
Used for measuring the air quality by means of temperature, CO2-level and relative humidity measurements
To be used in NV Embedded® solutions
Get a quote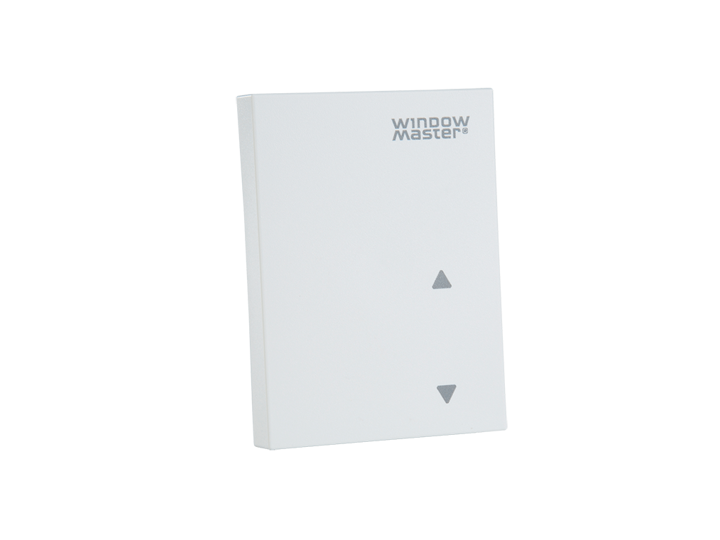 Main features
Natural ventilation

The product is suitable for comfort ventilation to ensure that the building's users enjoy a comfortable indoor climate
Product Details
In addition to sensor functionalities, the unit also has a push-button for simultaneous operation of all windows or selected motor groups in the room/zone; e.g. Close or open all windows.
Typically, one sensor per room/zone is used but multiple sensors can be used in the same room/zone if e.g. minimum, maximum and mean values are requested.
The sensor is connected to a MotorController type WCC 310 PLUS or WCC 320 Plus via WSK-Link™.
Specifications
Technical Specifications
Size
83 x 114 x 24 mm (WxHxD)
Color
studio white (similar to RAL 9016)

Weight

114 g
Power Supply
via WSK-Link™
CO2 accuracy

±150 ppm during its lifetime by 25°C and 950 - 1050 hPa
Humidity, relative
1 - 100% ±3% at 25°C
Temperature measurement

0°C - 50°C, ±0.5°C at 25°C og ±1°C at 0..50°C
Delivery includes
Intelligent control of windows: MotorLink®
MotorLink® is a communication technology that enables 2-way control and feedback between window actuators and the Building Management System via the MotorController. All WindowMaster control systems are MotorLink® capable with many of our actuators. Click below to learn more and see related products.
Read more