WSA 310 01
Differential heat detector
Differential heat detector
Reacting to a rapid rise in temperature
Get a quote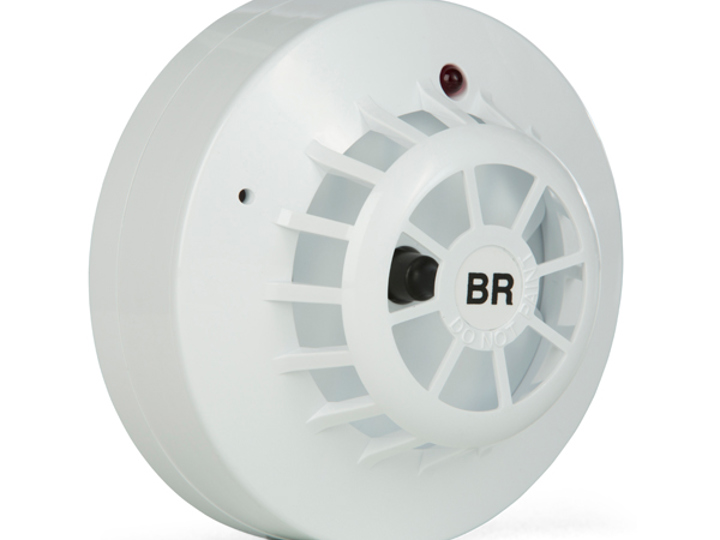 Main features
Smoke ventilation

The product is suitable for smoke ventilation and use natural driving forces for the efficient exhaust of smoke and heat

VdS certified

The product is certified in accordance with the independent testing institution VdS
Product Details
The differential heat detector is reacting to a rapid rise in temperature, and ensures early detection of fires.
The differential heat detector is used in areas where surrounding conditions do not permit the use of smoke detectors.
The differential heat detector has wide intake holes to allow the air flow to reach the terminal sensors immediately, where the heat is measured and evaluated. Indication of alarm via
red LED.
With a rapid rise in temperature and at a maximum temperature of 75°C the differential heat detector is triggered and will send signal to and the smoke panel for activating the alarm.
The signal from the differential heat detector has priority in
the WSC unit.
The differential heat detector is tested according to Vds. Approval no.: G200060.
Specifications
Technical specifications
Power supply
24VDC
Current consumption (rest)
55µA
Protection class
IP23D
Material
Plastic, white
Size
100mm x 50mm (ØxH)
Delivery includes
Heat detector
Intelligent control of windows: MotorLink®
MotorLink® is a communication technology that enables 2-way control and feedback between window actuators and the Building Management System via the MotorController. All WindowMaster control systems are MotorLink® capable with many of our actuators. Click below to learn more and see related products.
Read more