WMX 802
Chain actuator (discontinued product)
For concealed installation in window profiles
For smoke- and comfort ventilation
Get a quote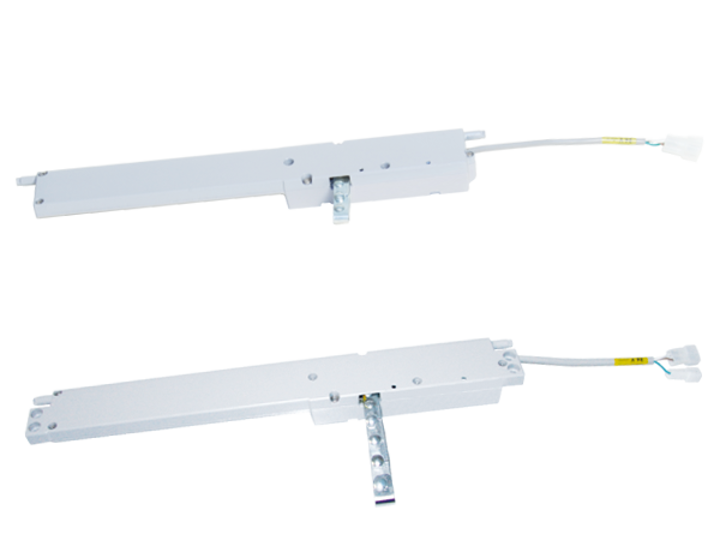 Main features
Natural ventilation

The product is suitable for comfort ventilation to ensure that the building's users enjoy a comfortable indoor climate

Smoke ventilation

The product is suitable for smoke ventilation and use natural driving forces for the efficient exhaust of smoke and heat

24V Nominal voltage

The product is to be connected to a ±24V power supply

MotorLink®

The product communicates with power supplies with MotorLink® – an intelligent patented digital communication from WindowMaster
Product Details
The product is discontinued. WMX 803 might be a substitute - please contact WindowMaster for further information.
Programmable 24VDC chain actuator for concealed installation in window profiles for smoke - and comfort ventilation.

The electronics in this actuator can be programmed to suit specific requirements – i.e. pressure- and traction force, stroke, speed/sound level – with the WAT 100 programming box, also possible following installation.
Chain brackets to be ordered seperately.
Chain opening:
50 - 250mm, in increments of 10mm
Opening speed:
7,5mm/s
Pressure force:
Max. 150N - dependent on the chain length
- see the table on the product sheet
Tractive force:
200N
Operating voltage:
24 VDC (max. 10% ripple)
Current consumption:
1A
Size:
343 x 29 x 42mm ((LxHxW) )
Colour:
Grey (RAL 7004)
Specifications
Delivery includes
Chain actuator with 100mm connection cable with fast-in/fast-on connector for WLL cable
Intelligent control of windows: MotorLink®
MotorLink® is a communication technology that enables 2-way control and feedback between window actuators and the Building Management System via the MotorController. All WindowMaster control systems are MotorLink® capable with many of our actuators. Click below to learn more and see related products.
Read more