WUF 150
Motor-interface 230VAC/24VDC, 5A
5A
Individual operation of a ±24V DC actuator from a 230V AC control system
Get a quote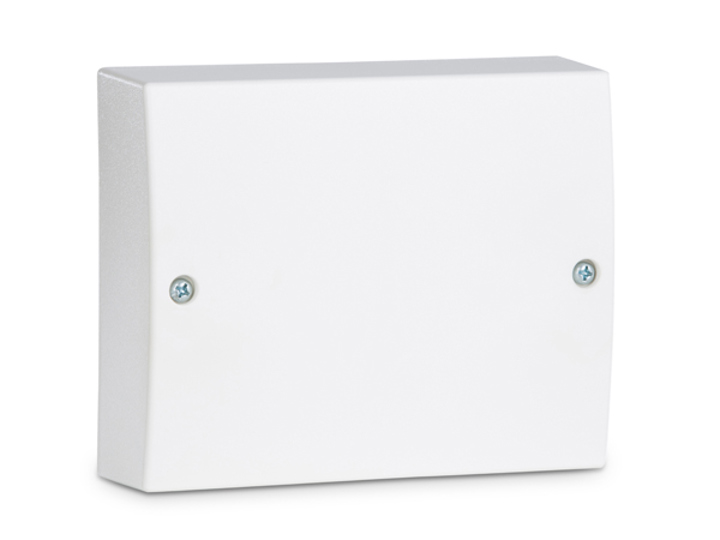 Main features
Natural ventilation

The product is suitable for comfort ventilation to ensure that the building's users enjoy a comfortable indoor climate

230V rated voltage

The product use rated voltage 230V
Product Details
To be use with one or more WindowMaster ±24V DC actuators with a total power consumption of 5A as well as a keypad e.g. WSK 100.
The interface has one phase for opening the window and one phase for closing the window.
Up to eight interfaces can be connected in parallel to the same switch. Notice the peak current and on side fuse characteristic.
The interface can be installed on the wall or on the ceeling next to the actuators. No special tools are required.
230 Volt and actuator connections are done via screw terminals. The interface are not supplied with cables.
Specifications
Technical specifications
Primary voltage
230V AC ±10%, 50-60HZ, 120VA
Secundary voltage
±24V DC ±2%
Power consumption
max. 5A
Size
210 x 172 x 81mm (B x H x D)
Colour
White, RAL 9010
Delivery includes
Interface with screw terminals for 230 Volt and actuators connections.
The interface are supplied without cables.
Intelligent control of windows: MotorLink®
MotorLink® is a communication technology that enables 2-way control and feedback between window actuators and the Building Management System via the MotorController. All WindowMaster control systems are MotorLink® capable with many of our actuators. Click below to learn more and see related products.
Read more