WEV 111
Heating actuator for bus system Bus system EIB/KNX
Heating actuator used for heat control, 6 outputs
Used with control unit NV Comfort®
Get a quote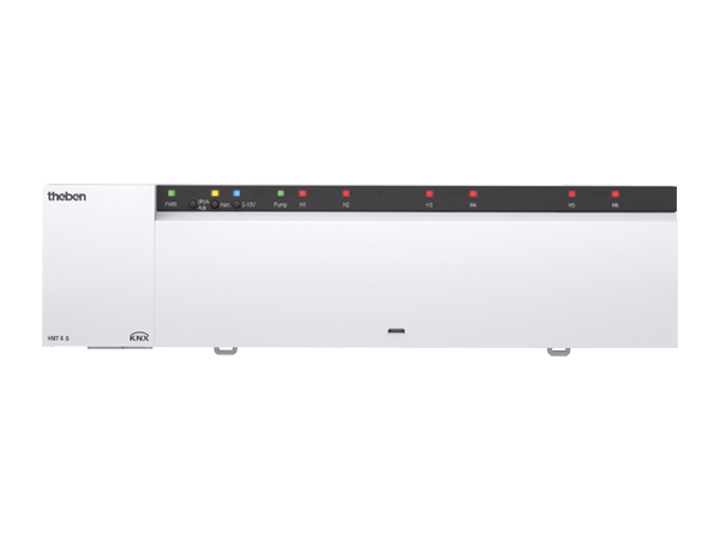 Main features
Natural ventilation

The product is suitable for comfort ventilation to ensure that the building's users enjoy a comfortable indoor climate
Product Details
Heating actuator for bus system Bus system EIB/KNX.
Other bus systems: none.
Correcting variable consistent, correcting variable switching.
Manufacturer: Theben. Type: HMT 6 S KNX.www.Theben.de
Specifications
Technical specifications

Number of output

6

Protection type

IP20
Delivery includes
Heating actuator
Intelligent control of windows: MotorLink®
MotorLink® is a communication technology that enables 2-way control and feedback between window actuators and the Building Management System via the MotorController. All WindowMaster control systems are MotorLink® capable with many of our actuators. Click below to learn more and see related products.
Read more