WSK 601
Fireman's override switch
Fireman switch
Used for smoke control panels type WSC 310P / 320P / 5xx
Get a quote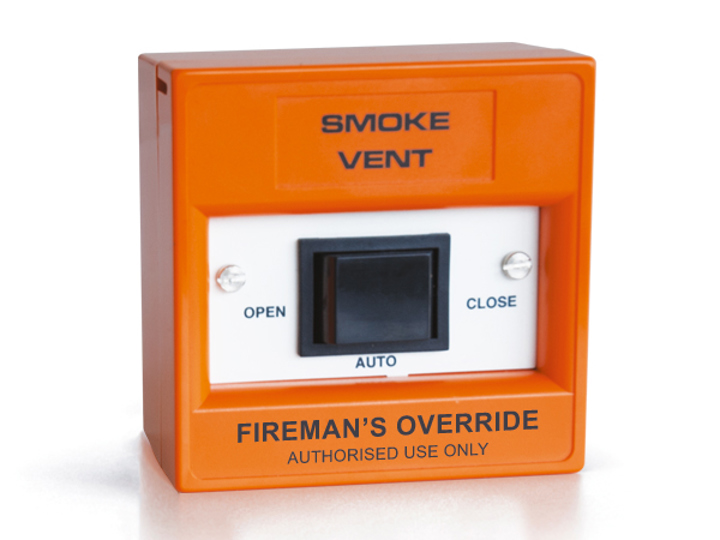 Main features
Smoke ventilation

The product is suitable for smoke ventilation and use natural driving forces for the efficient exhaust of smoke and heat
Product Details
When the fireman switch is triggered the windows will either open or close depending on the configuration.
To be connected to a break glass unit type WSK 501 or WSK 502.
3-position switch for manual override of Open / Close function of smoke system
triggering of Open / Close override function in one or more smoke zones
Open / Close function is configured on the smoke control panel
switch configurable to have the highest priority in smoke control panels
Only for British and Irish markets.
Specifications
Delivery includes
Firemans's override switch
Intelligent control of windows: MotorLink®
MotorLink® is a communication technology that enables 2-way control and feedback between window actuators and the Building Management System via the MotorController. All WindowMaster control systems are MotorLink® capable with many of our actuators. Click below to learn more and see related products.
Read more