NV Solo®
Single zone window automation with intelligence Contact a specialist to learn more about this system
Get a system demo
NV Solo® delivers
Intelligent automation

This system comes with indoor and outdoor sensors that monitor conditions for optimum comfort and safety.

Integration to BMS via KNX

This ISO certified open field bus enables communication between the MotorControllers, sensors, keypads, and system panel.

Coordination with smoke ventilation

Can work with existing or new smoke ventilation systems.
NV Solo®
Controls automatic opening and closing of windows in one room / zone Suitable for offices, staircases, hallways, atria, etc.
Technical information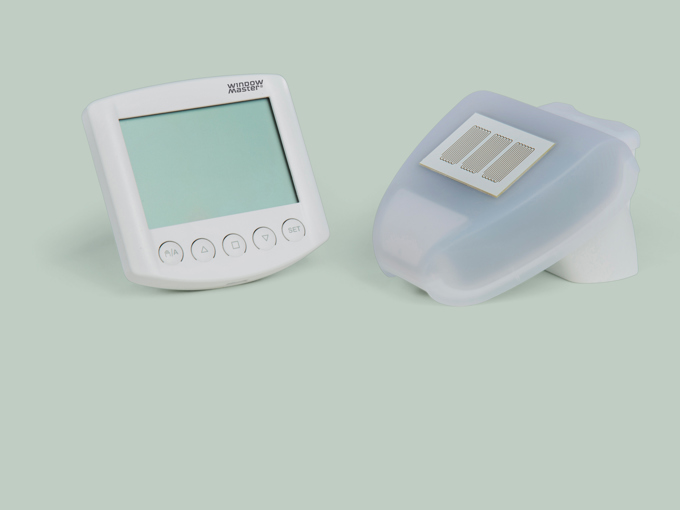 Get started: From design to aftercare
We can help you find the best control solution for your building project, as well as guide you throughout its implementation and aftercare.
1.  Early design and planning
Get an obligation-free assessment by our engineers and specialists
Receive suggestions for the ventilation design and a whole-building approach
Further design support available: dynamic simulations, CFD analysis, air change calculations
2.  Implementation and handover
System is installed and commissioned by WindowMaster or our certified partners
You'll receive operational and maintenance documentation plus end-user training 
Fast support with our telephone hotline 
3.  Recommended follow-up services
Service, maintenance and functional testing of hardware
Software maintenance and updates
Remote service, updates, fault identification and backup 
System Examples
There can be many different ways to configure a system for a building. This image provides an overview of two possible scenarios.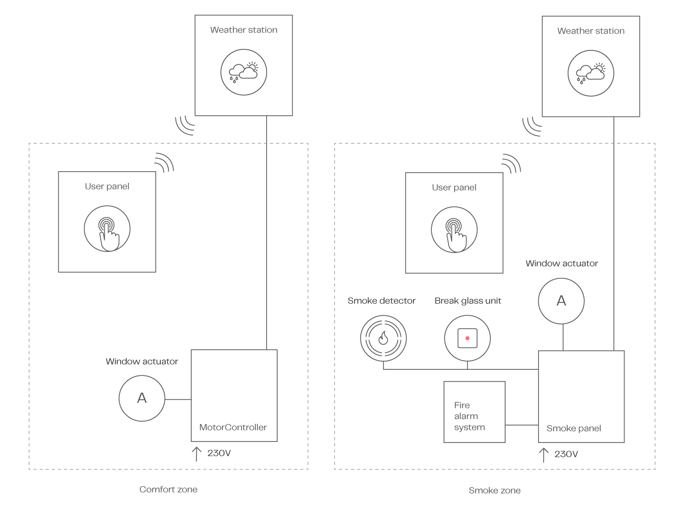 Download Brochure
Would you like to read more about NV Solo®?