How your natural ventilation system can pay for itself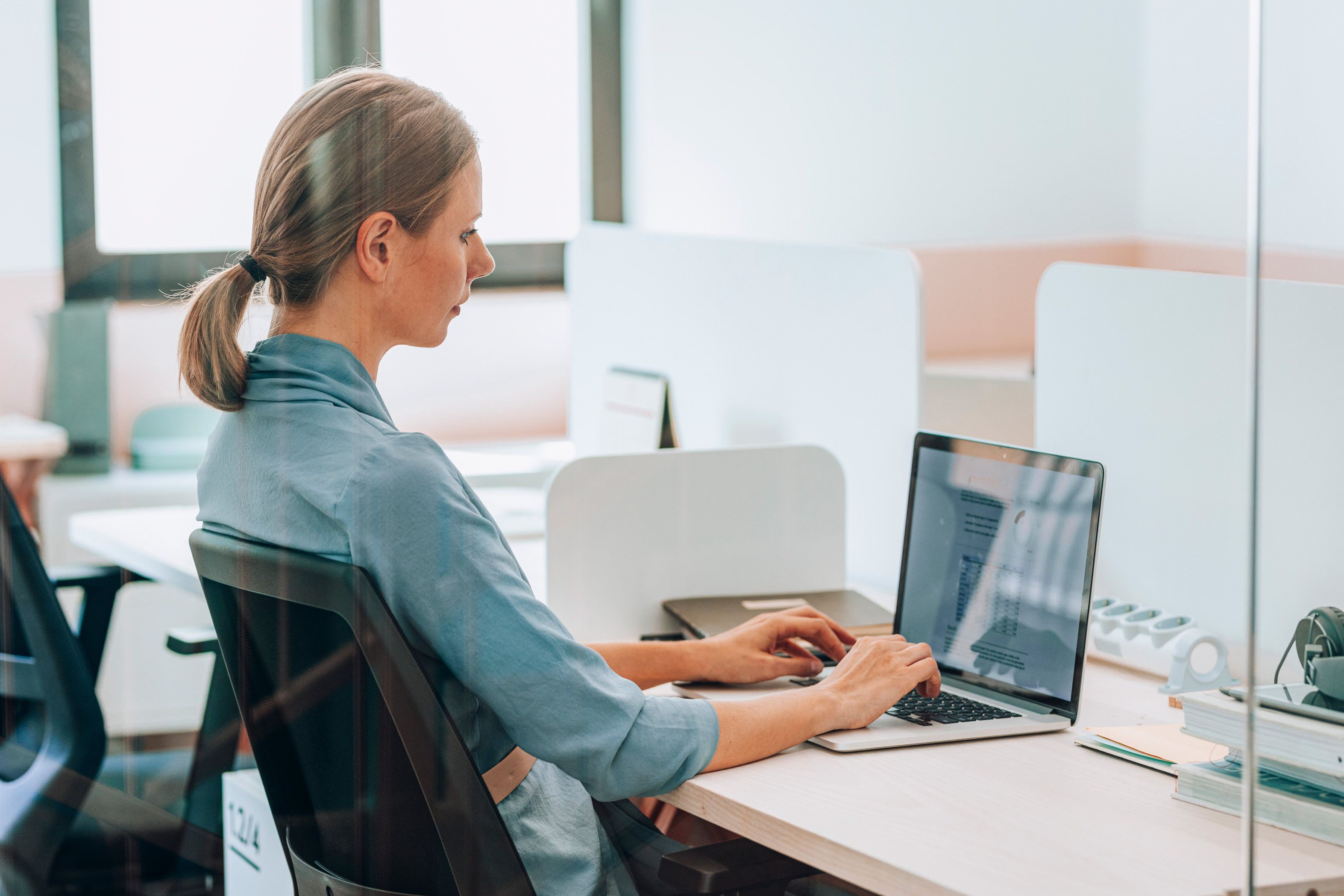 From schools, to hospitals, to museums, and office buildings, natural ventilation contributes to positive health, wellness, and performance outcomes simply by reducing CO2 and helping people breath fresh air while indoors. Read about the research and business case below.
Focusing on employee well-being is good business
The World Green Building Council (GBC) published a comprehensive report in 2015 on Health, Wellbeing & Productivity in Offices. They pointed out that staff costs, including salaries and benefits, typically account for about 90% of the lifecycle costs of a building. It follows, then, that the productivity of staff, or anything that affects their ability to be productive, should be a major concern for any organization.
Findings from the research
12 independent studies from around the world indicate that using sustainable ventilation systems can contribute to major financial gains, as they have a positive effect on factors such as productivity, Sick Building Syndrome and employee health. They further indicate that this can have a positive effect on absenteeism due to illness as well as reducing employee health expenses. 
The physiological and psychological
The productivity of building occupants is linked to both physiological and psychological factors. Air quality, as well as thermal comfort, have been shown to be some of the most important factors.
The way that people perceive the indoor environment can impact how they judge their own wellness and satisfaction with the built environment. The level of satisfaction expressed by employees is often directly linked to productivity as well as impacting their overall satisfaction with work.
The research further shows that humans are adaptable to temperature in a way that they are not to air quality. This places an even higher emphasis on the need for fresh air and less re-circulation in the indoor environment. When evaluating risks to human health at indoor temperature ranges between 61̊ and 75̊ F, the direct risks are not comparable to the risks associated with poor air quality. However, that does not mean that thermal comfort is not important for occupants– far from it.
Thermal comfort is affected by various factors such as air temperature, radiant temperature, air velocity and relative humidity. However, it should be noted that user control over thermal comfort is a key factor. In cases where occupants have the ability to adapt their thermal environment by adjusting clothing, blinds or varying air speed across their bodies by e.g. opening windows, then wider variations in temperature can be tolerated.
Up to 18% increase in productivity
According to 12 independent studies, productivity could be increased by up to 18% in the built environment, just by incorporating natural and mixed mode ventilation in comparison to purely mechanical systems. Though the average increase in productivity is 8%.
In these studies, productivity is linked to various factors such as the reduced occurrence of Sick Building Syndrome (SBS), increased personal control, and more dynamic indoor environments with variable air velocities.
Sick Building Syndrome (SBS)
Also known as "building-related symptoms", SBS is caused by a poor indoor climate in the built environment. Symptoms can range from dizziness, fatigue and sore throat to allergy like symptoms. When using natural ventilation, outdoor air is supplied to the built environment. This reduces the impact of indoor contaminants and the effects of SBS that can often come from dirty duct systems and heightened levels of CO2.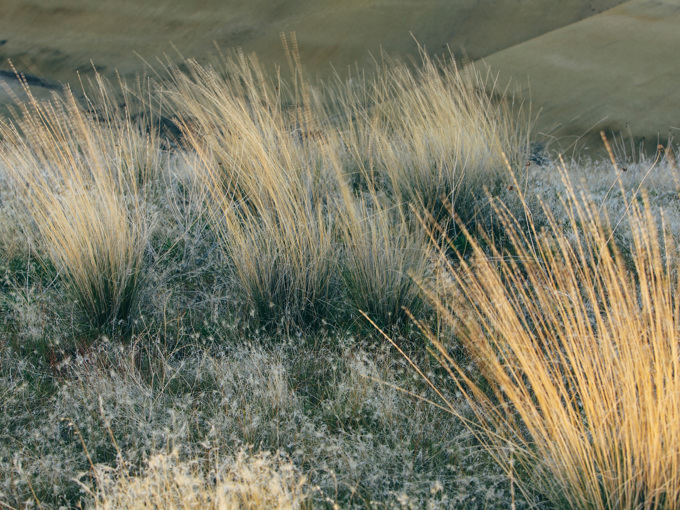 The business case
There are a few methods for evaluating a potential investment. To evaluate how cleantech ventilation solutions improve building investments, we looked at a simple Return on Investment (ROI) calculation. Using the values below, we found that this system could pay for itself within 11 months. 
First, we calculated the INVESTMENT
To determine the start-up investment, we made the following assumptions:
$9 per sq. ft. – This is a top-of-the-line sustainable
ventilation system and includes installation and
integration to the building management system.
180 sq. ft. per person – The number of square feet per
building employee
1 automatically controlled window per employee with
the option of personal override and operation
Usually, a mixed mode ventilation system only costs about $6 per sq. ft. And in our experience, many cases will go as low as $4 per sq. ft.
However, each building and tenant is different, and these values may not apply to all cases. If you have any questions about these or other calculations, don't hesitate to reach out to us.


Next, NET PROFIT
We wanted to understand how much profit could be earned per employee with a conservative 3% productivity gain. To find this, we made the following assumptions:

$600,000 – Annual company revenue per employee
(Based on estimated average values of S&P 500
companies.)
10% – Profit margin
Calculating the Net profit

$1,800 per employee per year / Investment $1,620 per employee
= ROI 114%
Sources
Clements-Croome D.J., Li Baizhan. Productivity and indoor environment.problem in mechanically ventilated rooms? Proceedings of Healthy Buildings 2000, Vol 1
E.g. Leaman A. and Bordass B. (2007) Are users more tolerant of 'green' buildings? Building Research and Information 35:6, pp 662 –673.
Oh SYJ. (2005) Indoor air quality and productivity in offices in Malaysia. BSc dissertation, School of Construction Management and Engineering, University of Reading
Clements-Croome DJ. (2014) Sustainable Intelligent Buildings for Better Health, Comfort and Well-Being.
R.T. Hellwig, S. Brasche, W. Bischof, Thermal Comfort in Offices – Natural Ventilation vs. Air Conditioning, Healthy Buildings 2006
J. Toftum (2009), Building and Environment 45 (2010) 23–28, Central automatic control or distributed occupant control for better indoor environment quality in the future.
Wargocki, P, Wyon, D, and Fanger, P.O. (2000). Pollution Source Control and Ventilation Improve Health, Comfort and Productivity. In Proceedings of Cold Climate HVAC 2000, Sapporo, Japan, November 1-3, 2000, pp. 445- 450.
Meyer HW, Würtz H, Suadicani P, Sigsgaard T, Nielsen PA, Gyntelberg F and the Danish Moulds in Buildingsgroup. Are high levels of moulds in dust a greater problem in mechanically ventilated rooms? Proceedings of the 11th International Conference on Indoor Air Quality and Climate 2008, Copenhagen, Denmark, 17-22 August 2008.
Join thousands of other industry professionals on our newsletter list!
Keep up to date with the latest product launches, technology, and new cases within natural & smoke ventilation. Don't miss out!
Sign me up!