WindowMaster Reopen Irish Market Following Surging Demand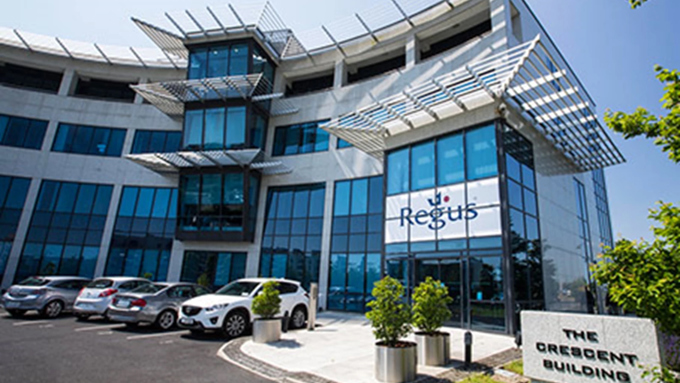 An increasing appetite for natural ventilation solutions prompts WindowMaster's post-COVID return to Ireland
Today, WindowMaster, a world-leading natural ventilation specialist, opens its new Dublin office. Announcing its return to the Irish market following a hiatus since closing its sales office in 2017.
With optimal indoor air quality (IAQ), and green specification increasingly stipulated in commercial design briefs. This strategic move was encouraged by a recent uptick in commercial specification enquiries for WindowMaster's various smart-controlled sustainable ventilation solutions, and not least a very positive development with sales to local partners.
Located in Santry, North Dublin, The new sales office will act as a central hub, providing a base for WindowMaster's Ireland-focused activities and support our local partners, including dedicated sales and projects teams. It will also host a technical support service for clients, expanding the business's reach and enhancing its customer offering.
Officially opening on 1st June 2022, the new office will be headed by Operations Manager, Maria Ginesi, who aims to grow WindowMaster's share together with our current local partners and not least support the installed base of past projects with direct access to upgrades and service.
Ginesi will be responsible for recruiting and growing the Ireland team and will work closely with WindowMaster's head office in Copenhagen, Denmark, and UK sales office to build brand awareness in the territory and increase commercial sales of key product lines.
Commenting on the return to Ireland, Erik Boyter, WindowMaster CEO, says: "Over the last few years, we've seen a significant market growth in demand from Ireland's commercial specifier community, particularly in the wake of the Pandemic, where many workspaces were retrofitted to make them safe for occupation.
Realising that we needed a local presence to meet this enquiry, increase and nuance our services according to Ireland's unique building regulations and codes, we made the decision to reenter the territory with an enhanced, physical proposition."
He continues, "Our chosen location is a strategic one, adjacent to a network of major highways from which we can service all four provinces. Helping specifiers up and down the country incorporate natural ventilation systems within their designs, as they become a central requirement of the brief.
We look forward to working with Ireland's diverse and vibrant community of commercial architects, designers and fit-out professionals directly, helping them to incorporate natural ventilation systems, whether new-build or retrofit".
"It's also key to say that since closing our sales office in 2017 we have worked closely with our key Irish partners in building a stronger market share with great success. This in mind it's time to develop the Irish market not only through our partners but together with them!"
The new office represents the next milestone in WindowMaster's ongoing mission to demonstrate the myriad benefits of natural ventilation. As a projection-point for further growth – this greater presence will deliver more localized guidance to Irish businesses, actively looking to harness natural ventilation's ability to sustainably improve employee wellbeing, satisfaction and productivity through better IAQ.
About WindowMaster International A/S
WindowMaster International A/S is a market-leading cleantech company that delivers sustainable indoor climate solutions to primary schools, offices, shopping centres and hospitals, by harnessing nature's forces through smart natural ventilation. Its solutions consist of advanced window automation and intelligent ventilation control. WindowMaster also specialises in fire ventilation. Today, the company employs cleantech specialists in Denmark, Germany, Norway, the United Kingdom, Switzerland and the United States, as well as a large network of certified partners worldwide. WindowMaster's production is based in Germany, the centre of its global supply chain. It's also establishing production in the US domestic market in North Wales, Pennsylvania, in the northeastern part of the US, close to Philadelphia. By a change of ownership in February 2015, WindowMaster transferred to a private investor, and it is now an owner-managed company. It was successfully listed on the Nasdaq First North Growth Market on October 27, 2020. The focus is on organic internationalisation and strategic acquisitions, as well as transforming the company from a contract-based to a producing company. All of the company's activities are geared towards digital solutions to scale the company to future growth.