New office to build on North American success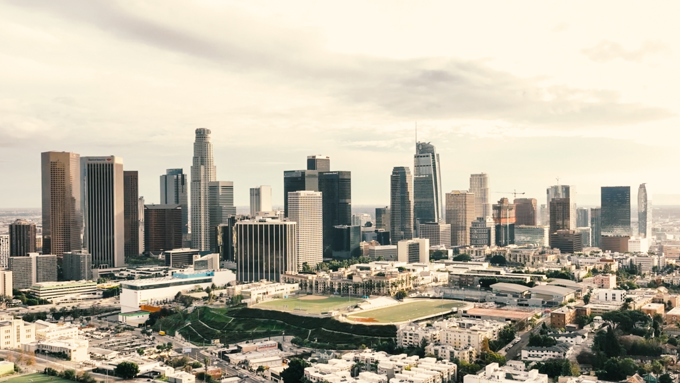 WindowMaster has made a strategic decision to open a new sales office in South Los Angeles. The aim is to complement the company's smart-controlled sustainable ventilation solutions with the best possible service and support of the fenestration industry in the region
In 2016, WindowMaster introduced its's pioneering automated natural ventilation and automated window controls technology to the market in USA and Canada, followed by the acquisition of the national distribution company Clearline in 2019. Now – six eventful years later – the company continues its North American growth path with the opening of a new sales office located in South Los Angeles.
Strong growth calls for enhanced presence
According to CEO Erik Boyter, the new sales office is a solid add-on to the existing US offices in Northern California and Pennsylvania, making WindowMaster the undisputed market leader in North America for manufacturing and direct sales of window automation and controls technology.      
- Our presence in North America, manifested by a sales office in San Jose, CA and North Wales, PA with the latter including logistic facilities, has undoubtedly been prosperous. We have successfully built up our position in the fenestration industry, epitomized by a positive development and a steadily growing demand since we first directly entered this region six years ago, he says.
Erik Boyter makes no secret of the strong demand for automated natural ventilation solutions that WindowMaster has experienced from the market in USA and Canada. With busy times ahead, investing in a new office is merely a logical and foresighted initiative to support and expand an already flourishing pipeline.
- We are involved in an ever-increasing number of projects – new-build as well as renovations.  Along with our aspiration to increase the awareness of natural ventilation, this has encouraged us to upscale our activities on the U.S. Westcoast.
Seeking new employees
Erik Boyter explains that delivering automated natural ventilation systems accompanied by thorough and knowledge-based design assistance is key to maintaining and growing WindowMaster's current position as a market front runner, which is his outright ambition for the time to come.
- Our goal is to carry on our effort to make natural ventilation the preferred solution for the building industry, be it commercial architects, designers, engineers, façade builders or glazing installers.
As for increasing WindowMaster's presence in North America, the next important step will be recruiting new employees. Thus, the search to find a Business Development Manager and a Project Manager is now a priority and Erik Boyter calls for anyone who might be interested to reach out to him. This also includes anybody with building industry experience who wants to be part of a market leader with a strong purpose.     
- By expanding our staff capabilities, we will be able to secure even greater availability and consultancy-based involvement in regional facade projects. Added the solid support that will be provided by our facilities in North Wales, PA as well as our Global head quarter in Copenhagen, Denmark, we will now be fully fit to accommodate the steadily increasing order inflow.
For further inquiries regarding WindowMaster's Northern American activities or recruitments for the new office, please contact CEO Erik Boyter on mobile +45 4035 0267 and e-mail ekb.dk@windowmaster.com or Sales Director Mia Brøndum on mobile +1 (650) 250 2887 and e-mail mbr.us@windowmaster.com