Business Development Manager
WindowMaster is looking for a passionate and proactive colleague for our new team based in the Southern Greater Los Angeles
Send application
About WindowMaster
WindowMaster Clearline Inc. is North America's leader in providing cleantech natural ventilation systems to the commercial, educational, and industrial building industry. Our specialty is designing, manufacturing and selling motorized window/vent control systems that are applied in a variety of façade solutions to provide automated natural or hybrid ventilation systems, heat and smoke control and ADA applications for innovative buildings.
WindowMaster's products and are of the highest quality, designed in Scandinavia and tested by local and international regulatory bodies. Our cleantech solutions are globally revolutionizing the way design teams ventilate buildings along with providing a safe, productive, and healthy indoor climate. Our solutions help building lower their energy consumption and CO2 emissions, while ensuring that the built environment is healthy for people and the planet.
WindowMaster Clearline Inc, the North American sales subsidiary to WindowMaster International A/S, is rapidly expanding our reach, and this position will give you access to an organization who sees individual growth potential in each employee for further internal development. With this position, you will see direct impact to the organization with your hard efforts.
Job Purpose
As Business Development Manager, you will help increase sales opportunities, close on projects in the respective territory, increase brand awareness and educate the industry on the application and benefits of window/vent technology. The position would be working directly with WindowMaster's nationwide team, and the industry's most innovative building design firms, engineering consultants, controls providers, and façade suppliers.
The position is full-time with a primary place of work at the Southern Greater Los Angeles office, but with a balance between work-from-home and time to visit projects and customers, along with quarterly visits our Western sales office in San Jose, CA.
The position offers a generous compensation scheme of competitive local wage, an annual team bonus, allocated paid time off & all federal bank holidays, maternity and paternity leave, a full health, dental, vision and 401(k) employer match package. IT related equipment to work remotely and at our local offices will be provided. All travel costs will be covered.
Key Responsibilities
Prospect, qualify, develop, and close sales opportunities.
Build relationships with members of the architectural, engineering, façade consulting, BMS/BAS control contracting, window manufacturing and glazing industry to promote our offerings and increase brand awareness.
Provide product suggestions and project offers.
Collaborate with specifying specialists to include our offerings in project documentation and plans.
Travel regionally to visit design teams, customers, projects, prospective partners, relevant conferences to present on the benefits of our solutions. Pending on travel availability and project requests, under normal circumstances estimated travel is between 20-25% of the year, not including travel to our West Coast office.
Additional Responsibilities
Coordinate and collaborate internally with members of the design, logistics, technical and estimating team to deliver on project requests.
Own and update respective Opportunities in our CRM system.
Update Sales Director on territory-based opportunities.
Execute orders in our ERP Business Central system.
Collaborate virtually with our Ventilation Institute for project specific building performance requests.
Assist our centrally located Marketing and Product Management team with market specific requests.
What We're Looking for in You
Outside sales and business development experience in the built environment.
Preferably building automation and controls solutions experience.
Façade and window insight is a plus.
Distinguished oral and written English and have proficient presentation skills.
Experience in Outlook, CRM, ERP systems, Teams.
Proactive individual who has a long-term focus.
Passion for making a difference in the building industry.
Can self-manage, deliver on deadlines, and has well-developed organizational skills.
Can work effectively with a small team, and independently.
A can-do attitude and is always willing to learn new skills.
Already obtains lawful US working rights.
About WindowMaster International A/S
WindowMaster International A/S is a market leading cleantech company delivering sustainable indoor climate solutions primarily for commercial use in schools, offices, shopping centers and hospitals, since the 1990s. The solutions consist of advanced window automation and intelligent ventilation control. In addition to natural ventilation, the company also specializes in heat and smoke ventilation. Today the company employs cleantech specialists throughout Denmark, Germany, Norway, Great Britain, Switzerland, and the USA, as well as a wide network of certified partners around the world. The company has its production for its Scandinavian designed products in Herford, Germany. Since a change of ownership in February 2015, WindowMaster was transferred to a private investor and is now an owner-led company and was successfully listed on Nasdaq First North Growth Market on October 27th, 2020. The focus is on organic internationalization and strategic market acquisitions. All company activities strongly embrace digital solutions to scale the organization for future growth. WindowMaster Clearline Inc is the North American sales and distribution company of WindowMaster International. The subsidiary established a sales office in San Francisco in 2016 and acquired a leading US distributer of window controls namely, Clearline Inc., located in North Wales, Pennsylvania in mid-2019. The combined company now represents the only direct sales and manufacturing company of window automation with 3 locations in the North American market including the new sales office in Los Angeles making it by far a clear market leader.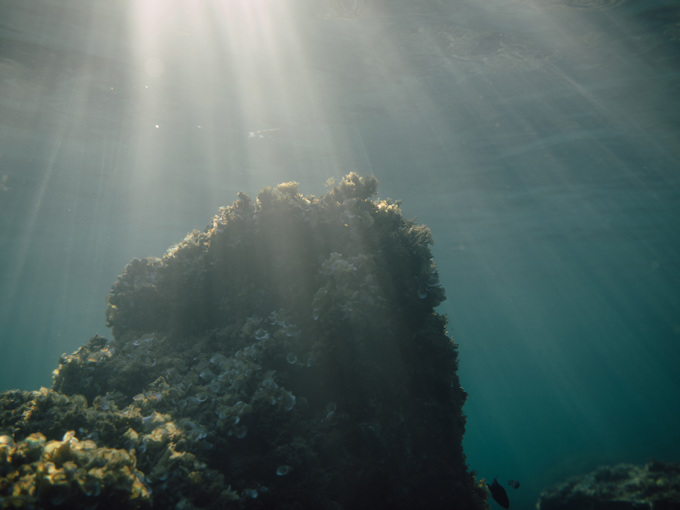 Questions / application
Questions concerning the position can be sent to Sales Director Peter Kater pka.us@windowmaster.com and CEO Erik Boyter ekb.dk@windowmaster.com Cover letter and resumes can be sent to pka.us@windowmaster.com immediately as we continuously evaluate the applicant field. Expected start date: As soon as possible. We look forward to hearing from you and your application will of course be handled in strict confidentiality.
Send application